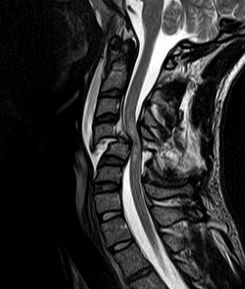 Spinal cord injuries result in damages that are  often irreversible or require patients to spend a very long time in a hospital setting for rehabilitation. Existing technologies used to rehab patients suffering from spinal cord injury are often heavy and can not be used in a home setting. However a recent headset prototype created by a Biomedical Engineering PhD student at the University of Glasgow,  brings new hope to spinal cord injury patients.
Nina Petric-Gray used 3D printing technology to produce a light electroencephalography (EEG) headset  designed to help restore hand functions. The headset sends low-energy electrical pulse to artificially generate body movement and record the electrical activity of the brain allowing long distance medical monitoring.
When she started her project, the PhD student modified gaming headsets, adding electrodes to record the brain activity. The prototype was heavy and uncomfortable. The student also found that it was difficult to accurately place the electrodes for optimal recording.  The idea was good but a real bespoke prototype needed to be created for this particular use. The student used a product design software to create a light usable prototype allowing for optimal electrode placement.  After the product design was finalized the student used 3D technology to bring it to life.  With 3D printing, there is no need for a mold anymore and every headset can be customized for each patient's head with optimal electrodes placement.