16-year old cyclist riding electric Citi Bike fatally struck by unlicensed 18-year old hit-and-run driver in Queens, NYC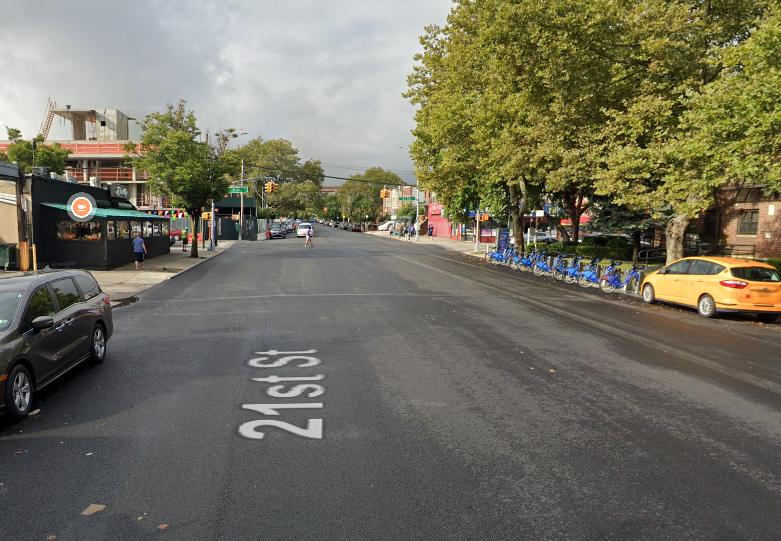 16-year-old Jaydan McLaurin was fatally struck by a hit-and-run driver while riding an electric Citi Bike in Queens on Monday night. The driver who killed him was later identified as 18-year-old Yaser Ibrahim, who was unlicensed and driving a BMW SUV. Police were able to track him down, and he was arrested and charged with driving without a license, leaving the scene of an accident, and having a tinted windshield.
This heartbreaking incident highlights the urgent need for improved safety measures to protect cyclists on New York City streets. According to reports, McLaurin was riding north on 21st Avenue in Astoria when he was struck by the car. The impact was so severe that it virtually severed the electric Citi Bike in half, and McLaurin was rushed to Harlem Hospital but sadly died from his injuries.
This incident marks the 11th cyclist death in New York City in 2023, with a record-shattering 10 people on bikes having died at the start of the year alone
The number of cyclist injuries is also up nearly 20 percent citywide and 40 percent in Queens, with hotspots in northwestern neighborhoods like Astoria and Sunnyside.
Despite this alarming trend, there are very few protected bike lanes in the area of the crash. The northern neighborhoods largely lack protected bike lanes, with just one such path going around Astoria's northern edges along Shore Boulevard and 20th Avenue. The scene of the crash on 21st Street was defined as a Vision Zero priority corridor in 2014. Almost 10 years later, it still only has an unprotected painted bike lane.
Advocates and politicians have called on the city to build out safer streets to prevent more tragedies like this one. Transportation Alternatives Executive Director Danny Harris said, "These are preventable tragedies. Mayor Adams and DOT Commissioner Ydanis Rodriguez must invest in building safe streets, especially on known-dangerous corridors. We cannot afford to fall further behind on the NYC Streets Plan's legal requirements."
As bicycle accident attorneys, we have seen far too many cases of cyclists being injured or killed due to negligent or reckless drivers. It is essential that city officials take urgent action to create safer streets for all road users, including cyclists. This means implementing more protected bike lanes, lowering speed limits, and enforcing traffic laws to hold drivers accountable for their actions.
Picture of the location of the fatal crash: courtesy of Google Map