20 year old pedestrian dies in a truck accident in New York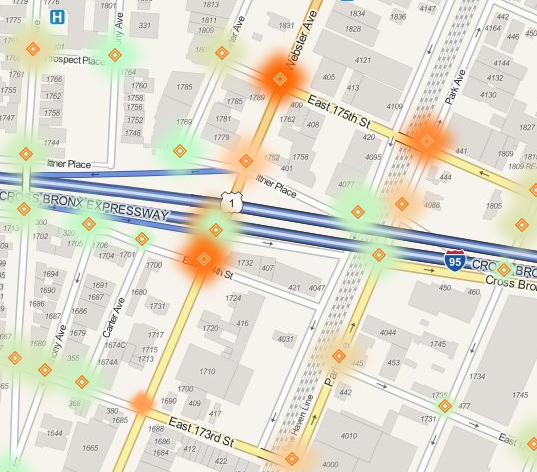 A tractor trailer fatally hit a young man who was crossing a street in the Bronx, NYC, Tuesday night. The truck accident happened around 10.20 pm. 20 year old Kenny Valette was crossing Webster Ave near E. 174 Street when he was struck by a large truck that was making a right turn from the Cross Bronx Expressway exit ramp. The drivers remained at the scene while Valette was transported to the hospital where he died from his injuries. Read more in the NY Daily News.
According to NYCcrashmapper.com, 1 pedestrian, 11 passengers and 3 vehicle drivers suffered personal injury in 29 collisions that took place  at the intersection of East 174 street and Webster Ave between August 2011 and February 2014. As shown in the Heat map this intersection is very dangerous.