25 Trial issues that keep you up in the middle of the night: 2017 edition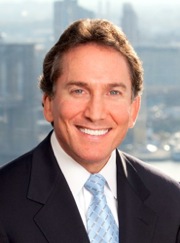 After last year's success, Co-Chairs NYC Personal Injury Lawyers Ben B. Rubinowitz and Jeff S. Korek as well as Hon. Douglas E. McKeon are back with "25 Trial Issues that keep you up in the middle of the night". This year's seminar is an informal panel discussion where audience participation is encouraged. Over two evenings, come hear from an elite panel of Trial Attorneys to discuss those items that trial attorneys face during a trial that require fast and strategic thinking. The panel and audience will deal with a large array of perplexing trial topics. Do you have a question? Now is the time to ask.
The first part of this seminar organized by the New York State Trial Lawyer Association already took place on March 28 and the second part will take place on April 4th.
For more information and a list of the key issues addressed during the seminar click here