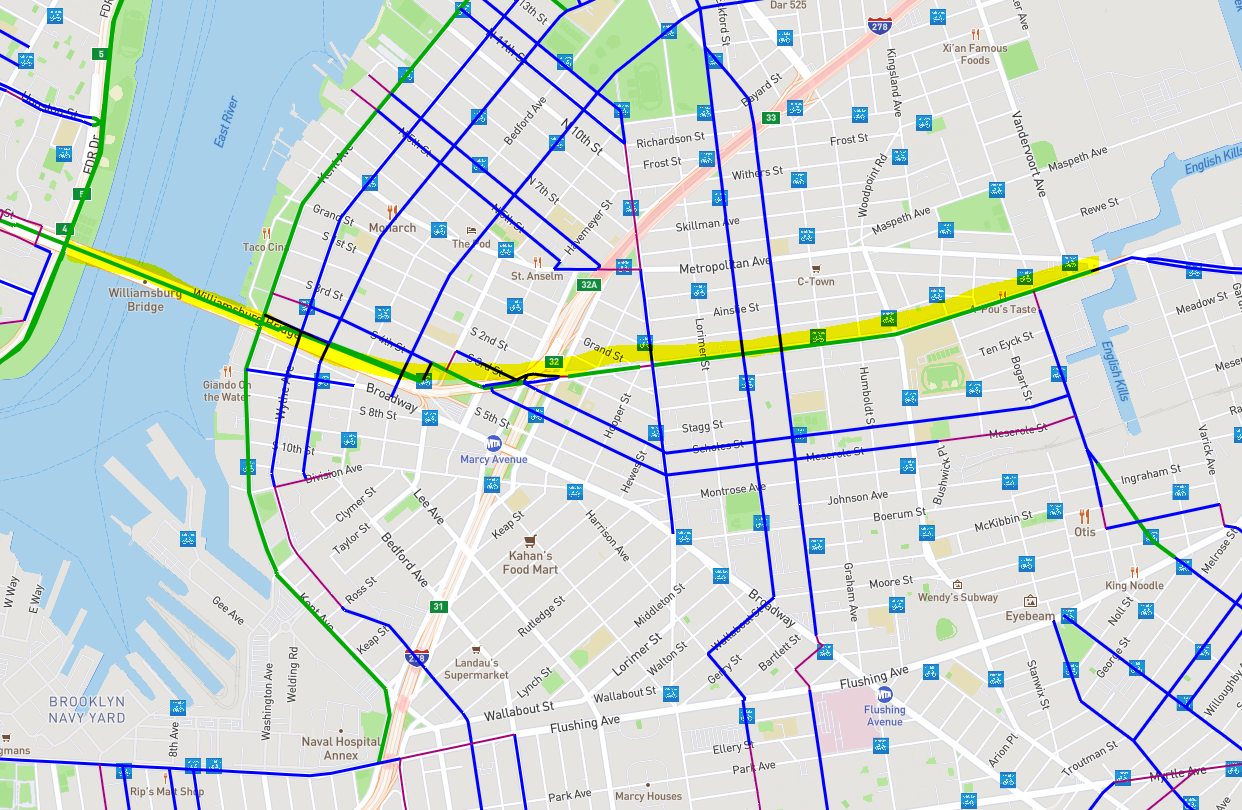 67 people were injured in bicycle accidents on the Grand Street bike lane in Brooklyn since it was implemented in 2019. The bike lane is only protected by plastic bollards and as a results is constantly obstructed by vehicles  illegally parking on it.   The Grand Street bike  lane is one of the busiest bike lanes in Brooklyn and is used on a daily basis by numerous cyclists commuting between Bushwick and downtown Manhattan though the Williamsburg bridge.
Before being elected, Eric Adams promised he would add 300 miles of protected bike lanes in all five boroughs
After his election, the mayor also promised he would reinforce 20 miles of bollard protected bike lanes in the first 100 days of his tenure.  This promise no longer applies and the DOT has now announced that this task would be finished by 2023.