Brooklyn Borough President Eric Adams honors the two victims of recent bicycle accidents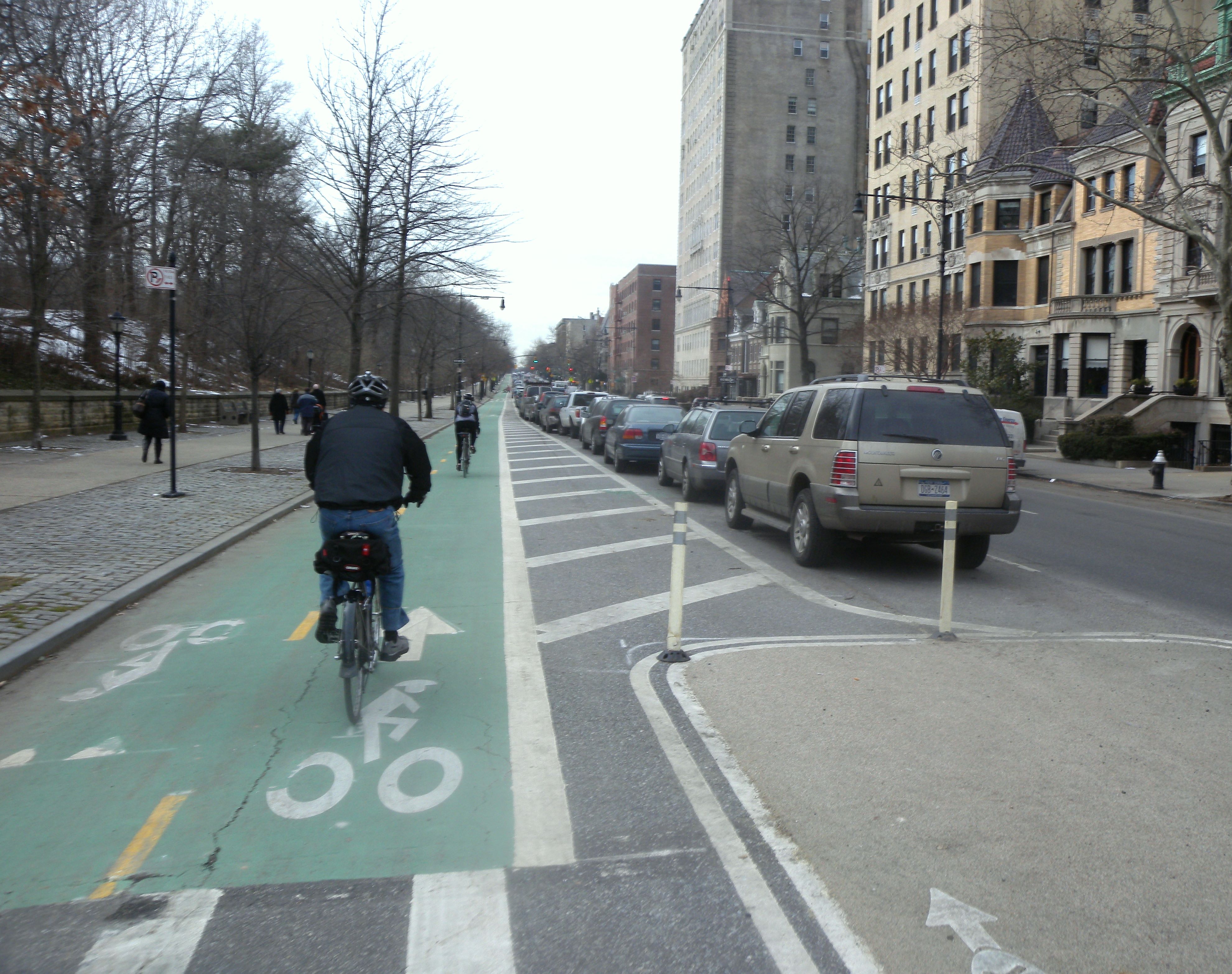 Two people died in bike accidents in Brooklyn, NYC in April.  James Gregg was killed on April 20 by a tractor trailer truck who's driver illegally drove in a non truck residential street (see our previous blog). Lauren Davis was fatally struck by a car making  a left turn on April 15th (see our previous blog).
On Sunday, Brooklyn Borough President, Eric Adams, led a memorial bike ride in honor of these two victims. He laid flowers in front of a ghost bike memorial installed by Transportation Alternatives at the intersection of 6th Ave and Sterling Place where Gregg died. The bicyclists then rode to the intersection of Clason and Lexington Avenues where Davis was killed.
Adams asked the DOT to continue its work to protect NYC Bicyclists. He also asked the NYPD to enforce the 25 mph speed limit and the law that prevents trucks from driving in residential areas.
Read more in the Brooklyn Daily Eagle
Picture: courtesy of Wikipedia