Brooklyn pedestrian dies in chain reaction crash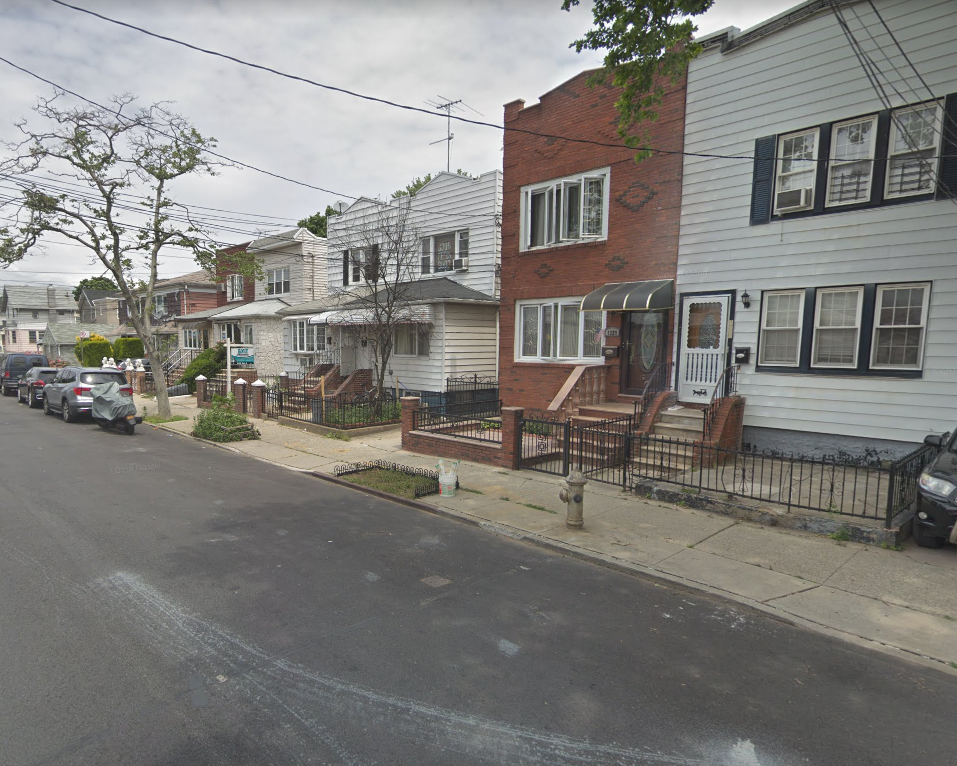 A pedestrian was fatally struck between two parked cars in Brooklyn, NYC on Saturday morning around 9:35 am.
The accident occurred as 48 year old Everton Stewart was cleaning his car parked in front of his parents' house located in Canarsie on E. 89th Street near Avenue L. He was standing between the back of his car and the front of his father's car which was parked right behind him when another car that was coming down the street slammed into his father's car and pinned him between the two vehicles. The man was rushed to the hospital but he did not survive.
The driver who caused the chain accident, a 46 year old woman with a child in the car, swerved to avoid a car and then according to the police "accelerated for no reason" and crashed into the father's car.  She was arrested by the police and charges are still pending.
73 year old Terrence Stewart, the father, told the News that his son had just gave a ride to the airport to his sister and was cleaning his car while his mother was preparing breakfast. Sadly he never go to eat it.
Everton Stewart was working at Bellevue Hospital. After breakfast he was planning to travel to Long Island with his friend Domain Waysome to look for a new home. He wanted to move to the suburbs with his daughter so she could get a better education than in the city.
"That's where we were about to go. He said he wanted the best for his daughter," said Waysome. "We were supposed to leave yesterday (Friday), but he was taking his sister out to dinner. He said he was going to spend time with his mom, and we'll go on the road. He never made it."
Read more in the NY Daily News 
Picture of the location of the fatal car accident: courtesy of Google Map