Construction worker critically injured after falling in a trench in New York City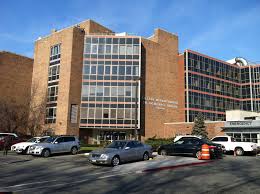 A hard hat worker suffered critical injury in a NYC construction accident yesterday. A construction truck hit a suspended cable line causing a pole to fall, knocking down the construction worker into a 15 foot trench. The accident happened at the corner of East 49th Street and Rutland Road in Brownsville, next to the Kingsbrook Jewish Medical Center.
When Brian Yokers, one the ER doctors at the Kingsbrook Jewish Medical Center, heard about a worker in cardiac arrest at the construction site next to the hospital he ran out to the construction site and followed the crowd to the trench. The worker was still breathing when he arrived. He stepped down the ladder into the trench to help the worker.  He held his head stable to prevent a spinal cord injury until the FDNY arrived with a neck brace. The worker was then placed on a backboard and hoisted out of the trench. He was then transported to the Kings County Hospital.
Kudos to Brian Yokers!
Read more in DNA info