Construction worker dies from head and neck injuries in New York scaffolding accident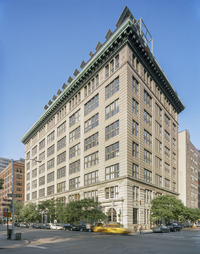 A construction worker died after a scaffolding plank fell on his head at a New York construction site. 32 year old Luis Mata, was dismantling scaffolding at the Printing House Luxury Condos on Hudson Street when one of the planks became loose and fell 10 stories on his head. The construction worker was wearing a hard hat but the impact was so strong that he suffered severe head and neck injuries. He later died from his injuries at the hospital. Luis Mata was a non union worker from Mexico. He was living with his uncle in Westchester County. He was supporting his mom in Mexico.
Unfortunately we are seeing an increasing number of construction site accidents on non union jobs, as a result of contractors not implementing proper safety measures.
Following the accident, the NYC Department of Building issued a partial stop work order on the building. DOB records for the building located at 421 Hudson Street show that at the time of the fatal accident, the building had 6 open ECB violations including two class 2 and two class 1 violations  as well as 8 DOB violations.
The open ECB violations are all related to electrical work and include:
doing electrical work without permit
using unapproved, unsafe or unsuitable electrical equipment or wiring
violations of electrical code technical standards
failure to conspicuously post electrical work permit while work in progress
The DOB violations include:
installation of plumbing equipment without a permit
Facade safety issues
construction safety problems
failure to certify the correction of immediately hazardous (Class 1) ECB violations
Read more in DNA Info