Defective hoverboard catches fire in Staten Island, NYC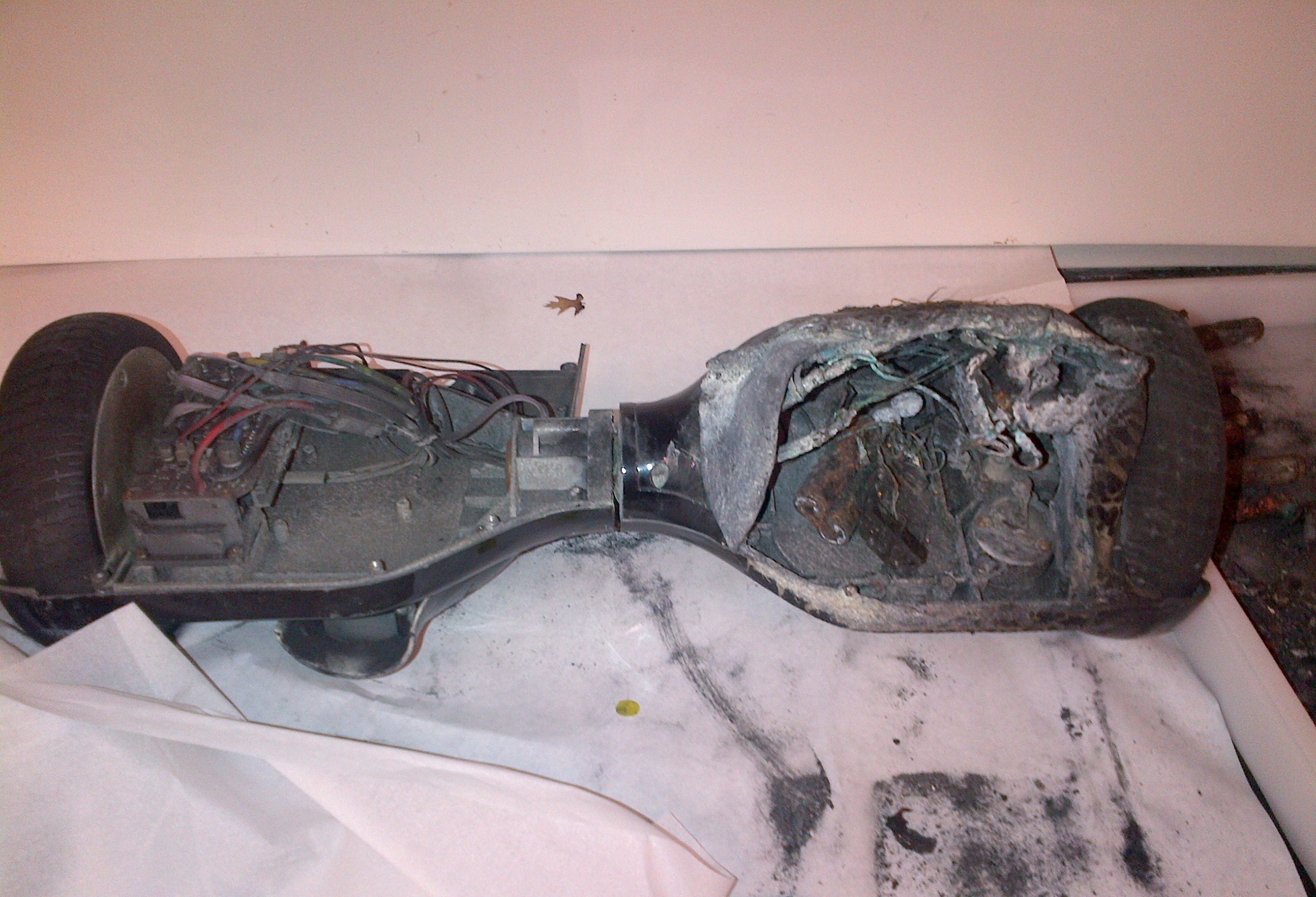 Another defective hoverboard burst into flames creating a fire in a New York City home last week. According to the FDNY this is the third recent case of  a hoverboard fire in the city. Lorraine White from Staten Island paid more than $400 for a Swagway hoverboard for her son last Christmas. She knew about the risk of fire. Therefore she avoided buying a cheap knockoff and paid over $400 for a popular "Swagway" model thinking that it would be safer. It wasn't the case.  One evening, the hoverboard started to smoke in her son's room and then burst into flames destroying part of the bedroom. Thankfully nobody was injured. (read more in the silive)
Another boy from Staten Island suffered personal injury after he tried to clean his hoverboard during a vacation in the Poconos. 11 year old Brandon Miller was hospitalized after the middle finger of his left hand became stuck between the wheel and the base. According to the mother the device started rotating unexpectedly and sucked the boy's finger in. The boy may risk loosing his finger due to infection and may have permanent burn scares.
Previoulsy the FDNY was also called to stop a fire caused by a defective product in Brooklyn.  (see NY Daily News)
Cases of hoverboards catching fire as well as various cases of serious injuries have been reported all over the country. The Consumer Product Safety Commission (CPSC) is investigating the issue and testing new and damaged boards. A warning has been posted on its website to inform consumers not only about the risk of fire but also about the risk of injuries related to falls. According to the warning, the agency has received multiple reports from hospital emergency rooms. Serious personal injuries reported include concussions, fractures, contusions and abrasions as well as internal injuries. The CPSC  recommends using padding and wearing a helmet while using the product.