New York Construction Accident Lawyers Anthony H. Gair and Christopher J. Donadio Obtain a $4.9 Million Settlement for Injured Worker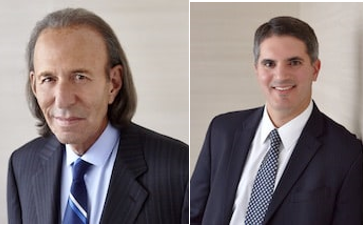 Our NYC construction accident attorneys Anthony H. Gair and Christopher J. Donadio obtained a $4.9 million settlement for a construction worker injured in Brooklyn.
The case involved a worker who was injured while performing renovation work on a multi-family home. On the day of the incident, the worker was instructed by his foreman to remove aluminum siding from the multi-family home. In order to perform the work, the worker was required to stand on an eight foot makeshift scaffold that had been constructed with an A-frame ladder, a pump scaffold pole and a scaffold platform. The worker was unaware that the scaffold platform had not been properly secured. While the worker was performing his work on the scaffold, the unsecured scaffold platform slipped off of the pole that was supporting it, causing the worker to fall down to the ground eight feet below.
The worker was rushed to Lutheran Hospital where he was diagnosed with fractures to his spine and severe damage to his spinal cord. He was forced to undergo several surgeries as a result of his injuries.
The law firm of Gair, Gair, Conason, Rubinowitz, Bloom, Hershenhorn, Steigman & Mackauf brought a lawsuit on behalf of the injured worker against the owner of the building and the general contractor of the project under the New York Labor Law §240(1), §241(6) and §200.
As a result of the worker being injured by a fall from a height, partner Christopher J. Donadio filed a motion for summary judgment under New York Labor Law §240(1), asking Judge Francois A. Rivera of Kings Country Supreme Court in Brooklyn to find the defendants responsible for the incident. After oral argument, Judge Rivera granted the motion, finding that the defendants were solely at fault for the injuries sustained by the worker.
The case was scheduled for a trial on damages in May 2019. In the days prior to jury selection, the case was settled for $4,900,000.