NYC bicyclist dies after being hit by a hit and run shuttle bus near Laguardia Airport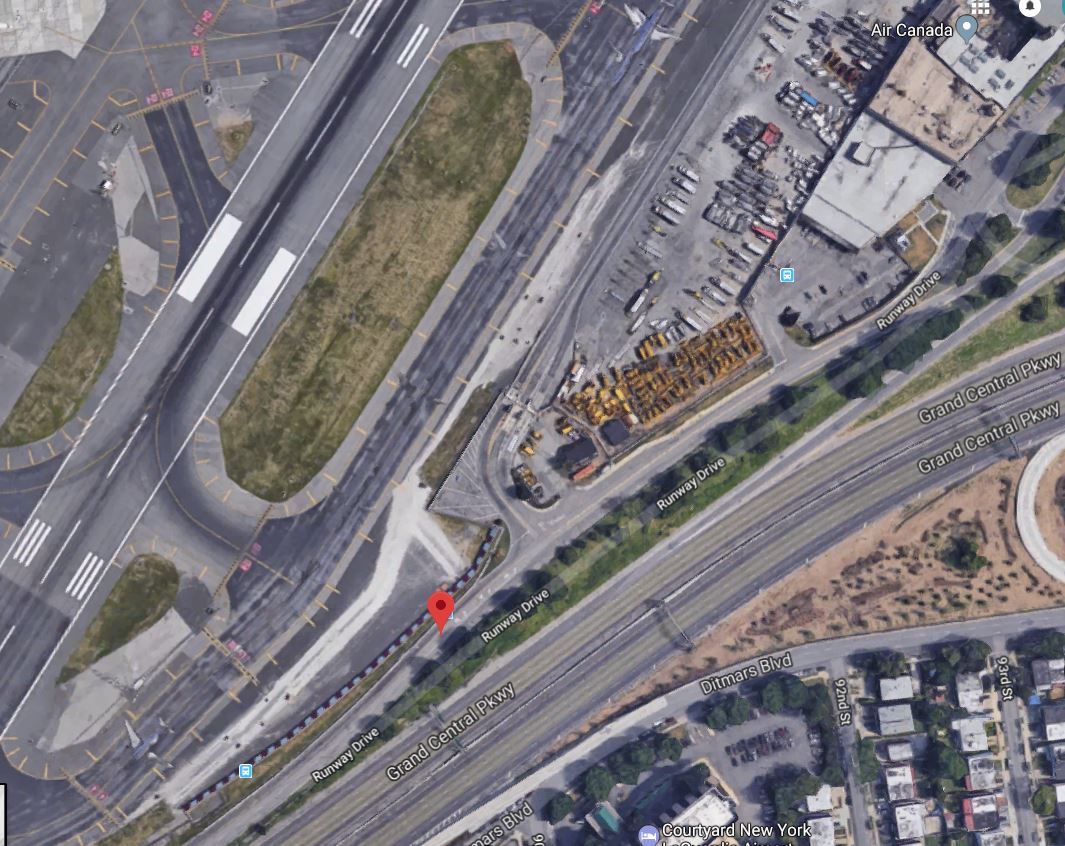 A bicyclist died in a hit and run accident near Laguardia Airport in New York City. After reviewing surveillance videos, the Police now believe that the victim was hit by a shuttle bus.
36 year old Steven Morales was pedaling on Runway Drive near Laguardia Airport around 7:00 pm when he was mowed down by a vehicle that never stopped. The emergency crew gave him CPR and rushed him to a nearby hospital but he couldn't be saved.
Runway drive which is an access road to Laguardia Airport was shut down for a few hours for investigation purposes. The police also searched surveillance camera and were able to find the shuttle and the driver who allegedly hit the cyclist. The driver denied hitting anyone. He wasn't arrested. According to the police the bicyclist may have been hit by the rear wheel of the shuttle bus.
Already in 2010 the Port Authority had planned  for two bike lanes at two airport entrances but they were never created
Morales was working at Laguardia Airport for the air cargo-handling company Swissport. With the ongoing construction and the increase in traffic from for-hire vehicles at Laguardia airport many employees who live nearby in Flushing, Queens for example found that biking to work was a much faster solution than getting stuck in traffic forever. Additionally airport employees use bikes to commute from one terminal to the other.
In 2010, the Port Authority released a "Bicycle Master Plan" which included a proposal to have two bike lanes, one at 102nd Street and one at Marine Terminal Road close to the spot where Morales was found dying on the street.  If the Port Authority had through, Morales might still be alive.
Read more in NY Streetblog
Picture Courtesy of Google
Video from CBS New York released the night of the accident during the ongoing investigation