NYC Council introduces new legislation related to e-bike lithium-ion batteries to reduce personal injuries and wrongful deaths caused by lithium battery explosions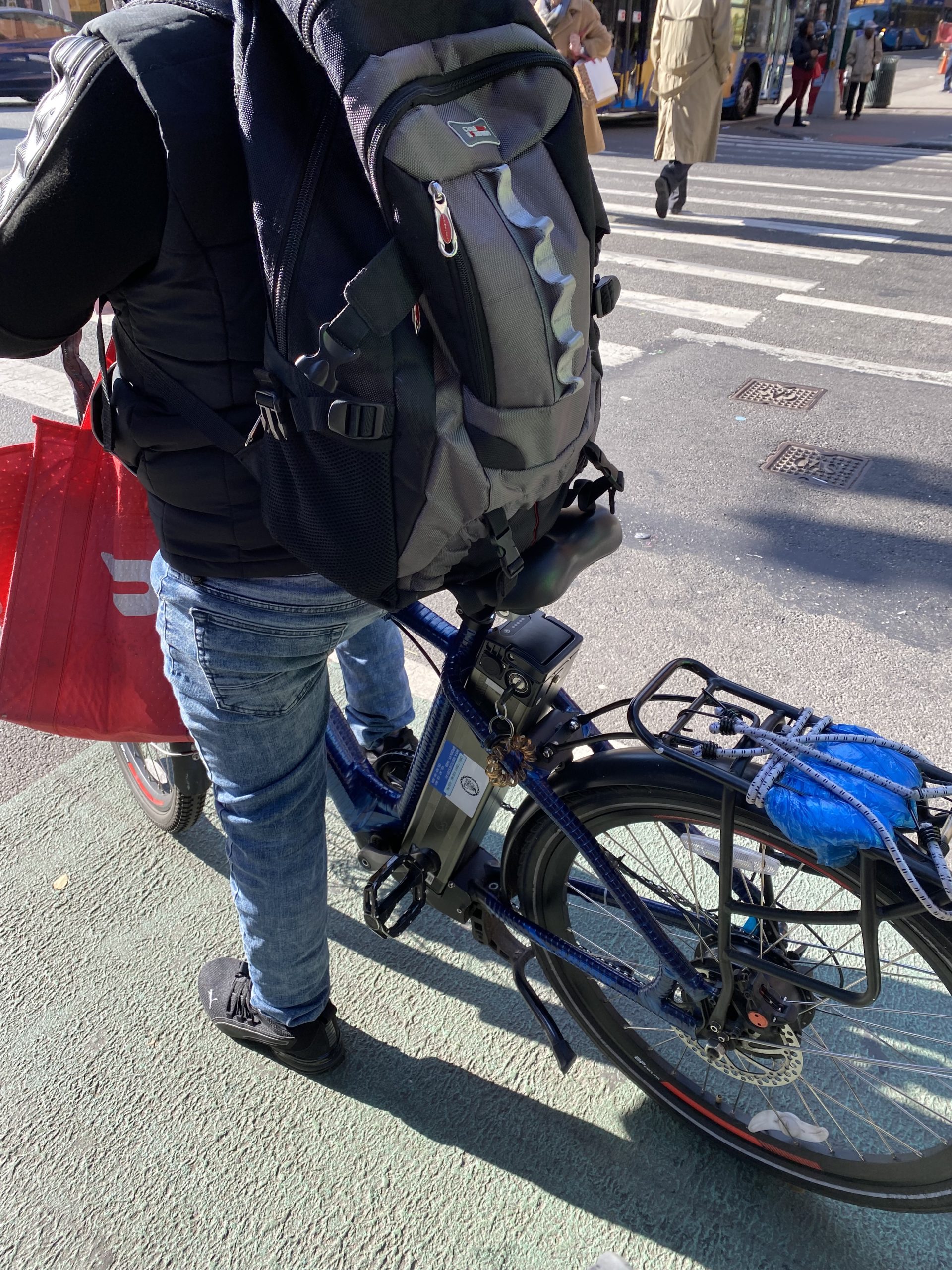 Defective lithium-Ion e-bike batteries have been the cause of 216 fires in NYC last year. 147 people suffered personal injury and 6 of them died in these fires. This year so far more than 20 lithium-ion battery fires have caused serious injury and death. Two weeks ago, in Brooklyn, a woman died from her injuries after being rescued from a fire in her building that was caused by batteries exploding in an another apartment that a tenant had transformed into an illegal lithium battery repair shop.
Yesterday the New York City Council voted on a legislative package dedicated to strengthen safety and prevent fires related to e-bike batteries:
Introduction 663-A restricts the sale, lease or rental of e-bike, e-scooter or any other mobility device powered by lithium batteries as well as storage batteries that do not meet recognized safety standards.  This means that these devices and their storage batteries will have to be tested by an accredited laboratory and  meet the applicable Underwriters Laboratories (UL) standards. the testing laboratory or name will have to be displayed on the product itself or on the packaging or documentation.
Introduction 722-A requires the FDNY to submit regular reports on the risks linked to e-lithium battery devices and how to mitigate these risks
Introduction 656-A requires that awareness campaigns be developed by the FDNY in collaboration with the Department of Consumer and Worker Protection (DCWP)  to inform the public on how to mitigate risks of explosion and fire
Introduction 652-A restricts the refurbishing and sale of batteries with cell removed from used batteries
Introduction 749-A requires the Department of Consumer and Worker Protection to develop and publish educational material about the risk of fire and require third parties apps such as Seamless and UberEat to disseminate this material to delivery workers
The bills now have to be signed by Mayor Adams. If he doesn't sign them, these bills will automatically become law in one month.
E-bikes powered by lithium ion batteries are the most used by delivery workers who, on average, need 3 full lithium-ion batteries a day. Because certified batteries are much more expensive than uncertified or refurbished ones, deliveristas often can simply not afford them.
While there is obviously a need to address these dangerous fires,  the new laws might lead to the development of a grey market and the criminalization of delivery workers. The City Council did not propose any legislation that would lead to the creation of safe charging stations that would prevent delivery workers from charging their batteries at home.