NYPD busted the driver who left a six year old pedestrian injured on the road after striking him when he was getting out of a school bus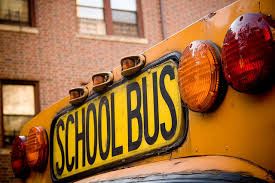 An unlicensed Queens driver who was trying to drive around a stopped school bus hit 6 year old Vincente Estremera as he was getting out of the bus. The driver first stopped and picked up the young boy and told the mother that her son looked OK but he could bring him to his doctor. He then put the child down, got in his car and left the scene of the accident. Vincente was diagnosed with a broken femur and needed to have plates and screws surgically implanted.
The NYPD busted the driver, 47 year old Garfield A. Myrie, at his home. Myrie is facing felony assault, leaving the scene of an accident, reckless endangerment and driving without a license.