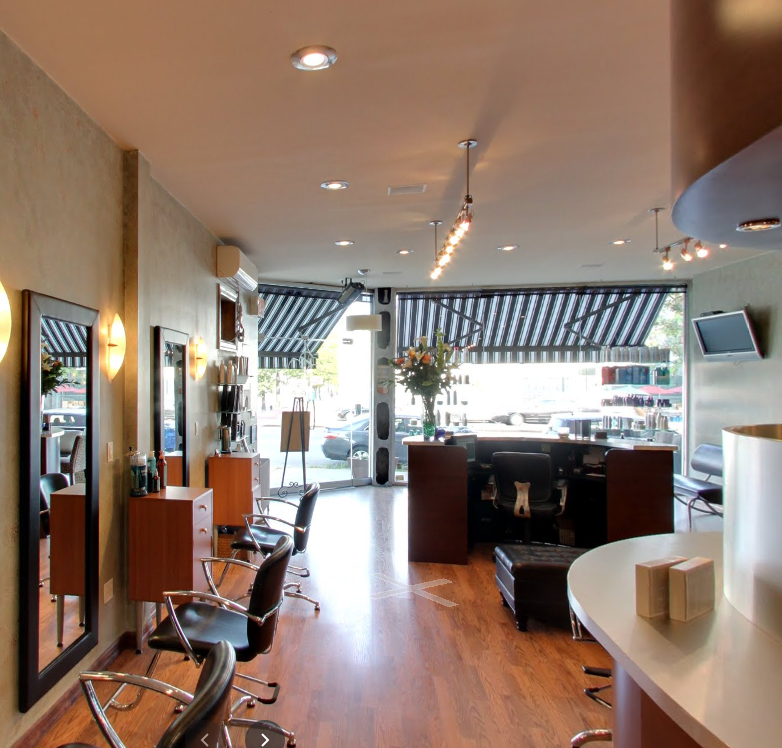 A  car jumped the curb injuring 5 people in NYC last week. The accident took place in Brooklyn last Tuesday Morning around 8:00 am. A large SUV collided with a sedan at the intersection of Fourth Avenue and Third Street in Gowanus sending both vehicles flying in separate directions. The sedan ended up in the front door of the Elements Hair Salon (see picture from Google map on the left) located right at the corner of the intersection while the SUV struck a bicyclist and a razor scooter rider. The bicyclist, the scooter rider and the 3 occupants of the SUV were all transported to the hospital to be treated for minor injuries.
The owner of the Hair Salon, Robert Santana, was just a few feet away from the Salon and saw the accident unfolding in front of him. He told the media that he was a few minutes behind his regular schedule that morning. He felt lucky he was not there at the time of the accident.
After crashing into the Hair Salon, the people in the sedan fled the scene of the accident on foot.