Pedestrian fatally struck by e-bike in Manhattan, NYC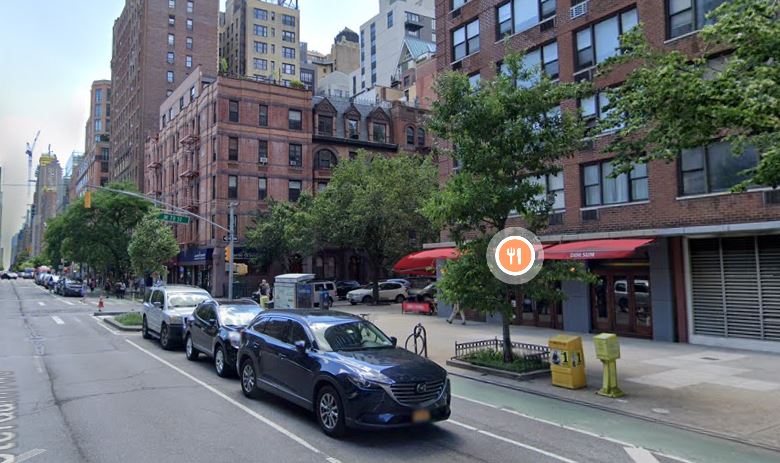 A pedestrian died from his injuries after being struck by an e-bike in NYC. The accident took place on the Upper West Side in Manhattan. 71 year old Hing Chung, the manager of the Dim Sum restaurant Jing Fong, stepped on the bike lane between two cars and was hit by a 39 year old cyclist travelling North on the bike lane. The accident occurred a few steps away from his restaurant. The e-bike rider stayed at the scene of the accident and was not charged.
Hing Chung was hospitalized and later on died from his injuries at the hospital. The restaurant manager immigrated from Hong Kong more than 30 years ago and was a friendly and funny man who was loved by his clients and employees. (read more in the Gothamist)
3 fatal collisions between pedestrians and e-bikes in NYC since 2014
Fatal accidents between pedestrians and e-bikes are not that common in New York City.  According to the NYC Department of Transportation, since 2014, 3 pedestrians died after being struck by e-bike or e-scooters.  As a comparison at least 40 pedestrians died since the beginning of this year after being struck by a motorist.
E-bikes were legalized a year ago in New York City  but have been used in the city for many years, especially by food delivery workers. They are now readily available at most Citi Bike stands for any New Yorkers who want to commute in the city. E-bikes and e-scooters became really popular during the pandemic as New Yorkers were feeling more comfortable riding a bike to commute rather than sitting in the subway, increasing their risk of getting infected by the coronavirus.
Because they are faster and heavier than a regular bike, e-bike riders should be aware that personal injuries sustained in e-bike accidents are usually more serious than injuries suffered in regular bicycle accidents. A recent study published in BMJ Journal found that the risk of hospitalization was higher for e-bikers compared to regular bike riders.
Picture of Jing Fong restaurant with the protected bike lane in front of it: courtesy of Google Map