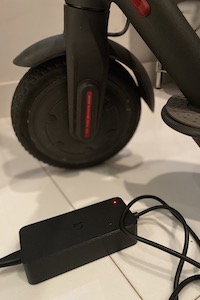 An e-bike battery explosion caused a deadly fire in Harlem, NYC, inside NYCHA's Jackie Robinson Houses.
5 year old Erika Williams was sleeping in a an apartment with her dad Erik Williams and his 36 year old girlfriend Chanise Anderson when a little after 2:30 am on Wednesday morning, the lithium battery of an e-bike stored next to the apartment entrance door exploded and created a fire.
The fire and heavy smoke prevented the toddler and the girlfriend to escape while the father covered in flames ran into the hallway screaming for help. He is still in the hospital in critical condition. The 5 year old girl and the girlfriend both died. 3 dogs also died in the fire.