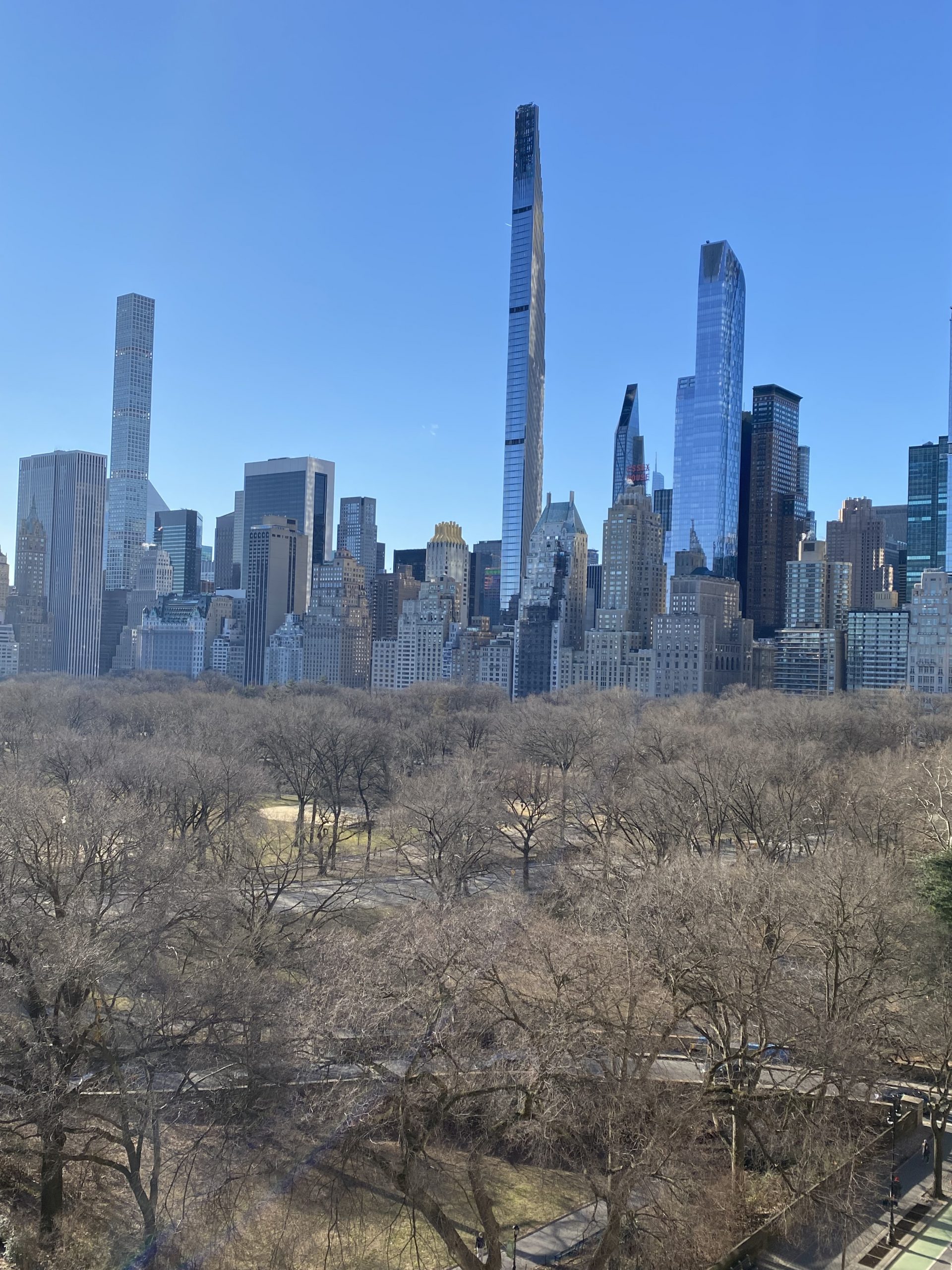 3 people suffered personal injury caused by falling ice in Midtown Manhattan and streets had to be temporarily closed around the Steinman high rise to prevent further accidents.  Falling ice from super-tall high rise all glass sky scrappers is an ongoing issue in New York City that has been causing entire streets to shut down.  Studies have found that the energy efficiency system installed on aluminum and glass high-rises causes unexpected accumulation of ice and snow (see previous post) and as a result when the temperature rises, this ice is falling down on the street from such height that it becomes deadly.
On Friday afternoon, a woman was driving her car on Sixth Ave when a giant piece of ice, crashed on the top of her car, causing the roof to crash down on her head and seriously injuring her. The ice fell from the high-rise located at 111 W. 57th St also known as the Steinway building because it was built at the location of the Steinway pianos showroom. It is also one of the highest building in the US and the thinnest skyscraper in the world.
35 year old Deneice O'Connor said she thought a body fell on her car when the accident occurred. She said she was traumatized but was able to drive the car to the curb and find refuge under an awning while 10 foot long panes of ice continue to crash down on the street.