Unjustified police chase results in one death and one injured in Queens, NYC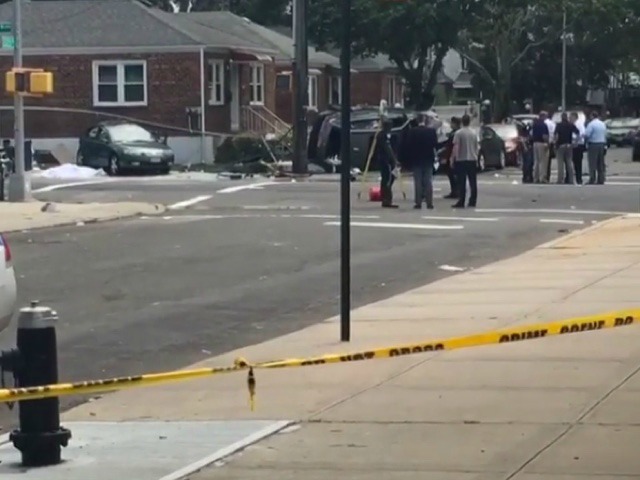 A driver died and a pedestrian was injured in a NYC car accident involving a cell phone thief who was involved in a high-speed chase by the police. After allegedly steeling a cell phone at the Queens Village Auto Body shop on Hempstead Avenue, 51 year old Derrick Perkins fled in his BMW. The police were alerted about the theft and Perkins was identified by plainclothes officers in an unmarked car. The police officers tried to stop his car but the man fled. A chase followed. At the intersection of 225th Street and Linden Boulevard, the suspect ran a red light and hit a car.  The impact was so strong that the car careened onto the sidewalk striking a 29 year old pedestrian. The pedestrian suffered a leg injury and was transported to the hospital. The innocent car driver 78-year-old Roxina Clayton was killed in the accident.
The NYPD Patrol Guide states, "Department Policy requies that a vehicle pursuit be terminated whenever the risks to uniformed members of the service and the public outweigh the danger to the community if  suspect is not immediately apprehended." Among the factors to be considered is the nature of the offence.
Read more in the Gothamist .
Picture source: Instagram