Another child pedestrian was killed by a reckless driver in East New York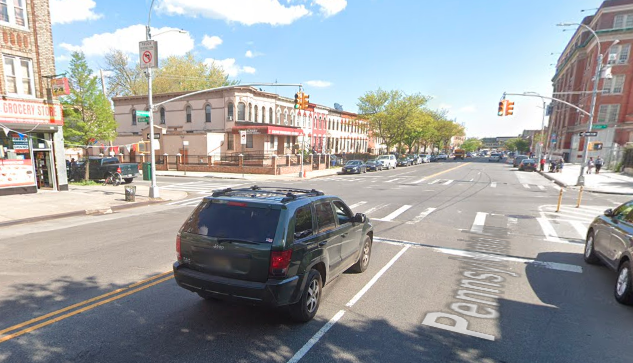 A 7 year old male pedestrian was fatally struck by a car in New York City on Thursday.
Payson Lott was walking to school with his mom. They were in the crosswalk with the light in their favor at the intersection of Blake Avenue and Pennsylvania Avenue when a Jeep recklessly struck them. Payson died in the accident. Her mother Shadeen Lott suffered personal injury.
RECKLESS DRIVER
The driver who remained at the scene of the accident after the crash was identified as 48 year old Susan Pierrot. The police found that Pierrot was driving with a suspended license. She was charged with failure to yield to pedestrians, failure to exercise due care and operating a motor vehicle without a licence. She was issued a desk appearance.
The Jeep driven by Pierrot received multiple violations in the past including 10 speed camera tickets and 2 red light camera tickets. She accumulated a total of $3,618.48 in fines and so far $2,445.38 were paid. She got at $446.60 reduction and $726.50 are still outstanding. One might expect that after all these fines she learned her lesson but a video of the accident demonstrate the opposite. Despite several pedestrians crossing, Pierrot didn't stop to yield to them and recklessly drove through the pedestrian path.
The accident occurred just one day after 10 year old Patience Heaven Albert was also fatally struck in a crosswalk in the same neighborhood (see our previous blog).
Yesterday was also the day when Mayor de Blasio signed into law  the "Reckless Driver Accountability Act". The bill is a lighter version of a proposal by Council Member Brad Lander to seize any motor vehicle that accumulates five or more camera tickets in 12 months until the owner of the vehicle attends a street safety course. The law signed by the mayor yesterday will allow authorities to seize a car after it accumulates 5 red light tickets or 15 speed camera violations.
Picture of the location of the accident: courtesy of Google Map