10 year old girl fatally struck by a school bus in Brooklyn NYC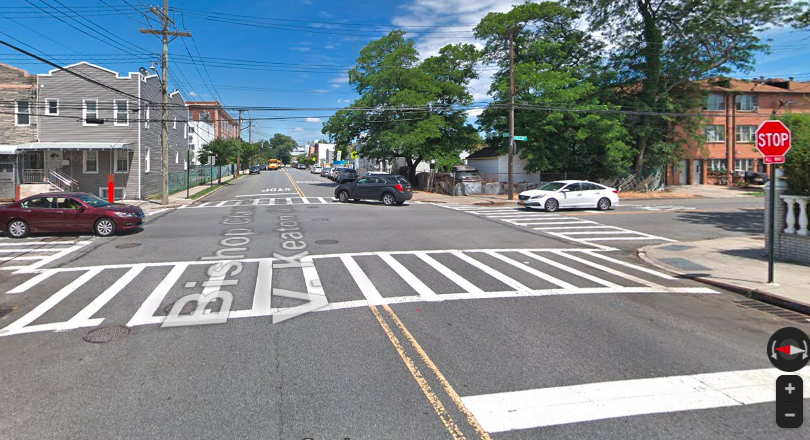 A 10 year old girl was fatally struck by  a school bus in New York City. The accident occured yesterday morning at 6:45 am at the intersection of Crescent Street and Wortman Avenue in the East New York area.
10 year old Patience Heaven Albert was walking to school with her 15 year old brother. They were in the crosswalk when an empty school bus made a right turn from Crescent Street onto Wortman Ave and struck the young girl. The intersection of Crescrent Street and Wortman is a residential intersection with a four-way stop sign.
Reckless bus driver charged and suspended
The bus driver, 61 year old Pedro Colon of Queens, remained at the scene of the accident and was arrested. He was charged with failure to exercise due care and failure to yield to a pedestrian and then released. He will have to appear in court at a later date. He was also suspended from duty. He was working for the company Quality Transportation contracted by the City's Department of Education.
The parents arrived at the scene of the accident shortly after it occurred and the father had to be held back by the police. He was screaming at the driver.  According to witnesses he was ready to kill him.  The mother was hysterical.
Patience was unconscious with critical injuries to her head and her body. She was rushed to the hospital but could not be saved.
The brother Marzae Albert was also injured in the crash. He suffered a fractured ankle  and was also hospitalized. He was later on seen leaving the hospital on crutches with his parents.
He told reporters that the driver killed his sister and that he was angry.
Friends and family members created a memorial at the location of the accident and lit candles.  Patience was  a beautiful young girl raised by loving parents. She was a very happy and outgoing child who loved school and wanted to become a veterinarian. Family and friends were devastated by her death.
Read more in the NY Daily News 
Picture of the intersection where the bus struck young Patience: courtesy of Google Map