Lyft driver fatally struck by unlicensed drunk driver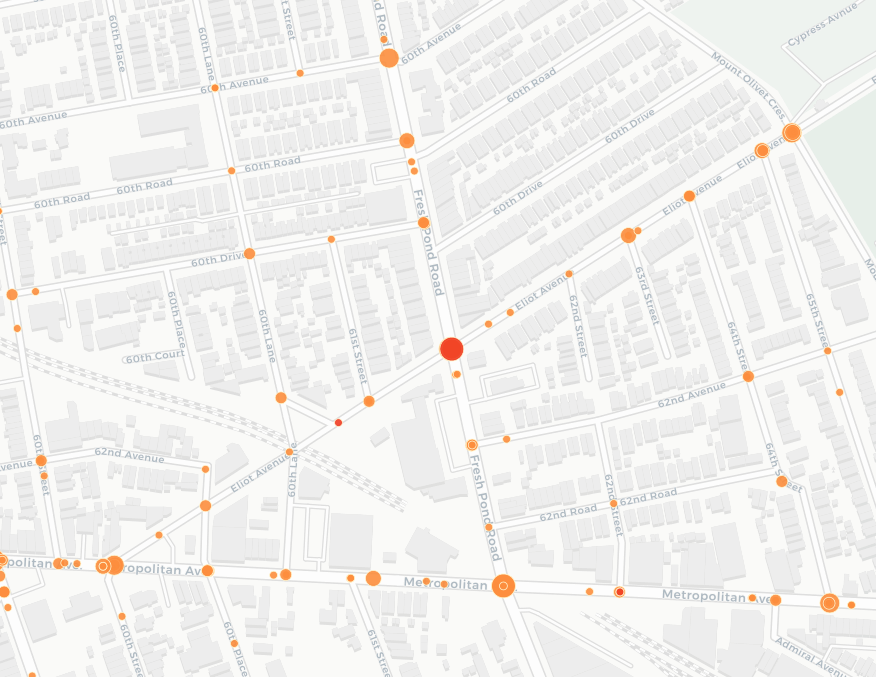 A reckless drunk driver struck a car, killing the driver and injuring the passenger yesterday in Queens NYC. 22 year old Erik Chimborazo was drunk behind the wheel when he hit 47 year old Mohammed Hossain, a Lyft driver who was driving  the final passenger of his shift before returning home to his wife and three children in Borough Park, Brooklyn. Chimborazo who is unlicensed was speeding behind the wheel of a vehicle that had no insurance and  no inspection certificate. A neighbor told the NY Daily News that the impact was so intense that Chimborazo must have been driving at a speed of 80 or 90 mph when he T-Boned the Lyft car.  Further investigation found that the driver ran a red light and had twice the limit of alcohol in his system two hours after the accident.
The accident occurred at the intersection of  Fresh Pond Road and Eliot Ave around 3:50 am on Sunday.  The driver had texted his wife 30 minutes earlier that he was coming home. Both cars occupants were transported to the hospital. Mohammed Hossain was declared dead while his passenger was treated for minor injuries. The drunk driver was also transported to the hospital for evaluation before he was arraigned. He was charged with driving a vehicle that lacked insurance and an inspection certificate, driving without a license, DUI and vehicular manslaughter.
Houssain, a very quite man who loved his family immigrated from Bangladesh 12 year ago.  He was the only provider for his wife Kulsuma Jahan and their 3 children, 14 year old Samin, 7 year old Lybia and 2 year old Labeen. His family and friends were devastated by his death.
The accident occurred at an intersection which is known for speeding and where residents have debated for years about the possible installation of speed bumps or speed cameras. It is not the first time that someone die at this intersection. According to NYC Crash Mapper, since 2011, 1 pedestrian died and 6 other were injured as well as a cyclist and 5 motorists in 11 different crashes.
Read more in the NY Daily News