Sanitation worker killed by impatient hit and run driver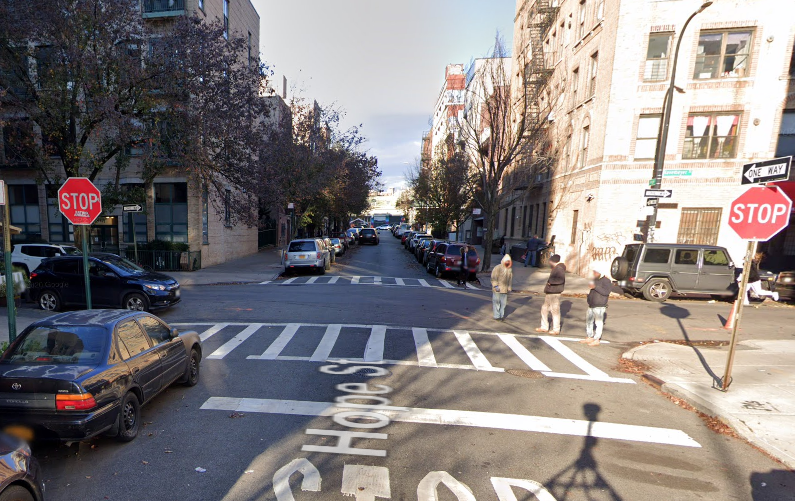 A motorist fatally hit a pedestrian in Brooklyn, NY and took off on foot last Saturday morning around 8:00 am. The pedestrian was 52 year old Angel Aguilar-Duran, a private sanitation worker on the job. At the time of the accident, Angel was standing  in the street, guiding the driver of the garbage truck backing down on Hope Street near the Havemeyer Street intersection. As they were maneuvering, the driver of a 2005 Honda Odyssey minivan got impatient  and attempted to go around the garbage truck. She struck Angel who fell under the wheels of the minivan and dragged him under the vehicle for 50 feet.
The driver of the minivan took off on foot 
The sanitation worker was stuck under the minivan with his legs sticking out. People in the street started to run toward the minivan to help while others ran to a nearby firehouse to ask for help. The passenger got out of the minivan while the driver stayed inside and stayed silent. The passenger tried to pull the sanitation worker from under the car but people around him told him not to move him. He then picked up a car jack from the minivan and hoisted the vehicle up. Then in the weirdest move, the driver of the minivan got out of the vehicle and took off on foot. A few minutes later, the passenger did the same despite witnesses yelling at them to stay at the scene of the accident.
EMS finally arrived and took Angel to the hospital. He was suffering severe bruises and cuts over his body but was still alive. He died later on at the hospital. Angel Aguilar-Duran was working for Cogent Waste Solution, a private waste removal company.
The police are still looking for the two people aboard the minivan who left the scene of the accident. So far no arrest has been made.
Picture of the location of the fatal pedestrian accident: courtesy of Google Map