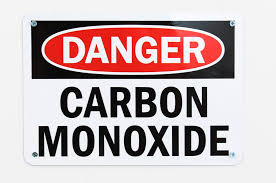 Every year in the US, thousands of people are injured and an average 70 die from exposure to carbon monoxide after using a portable generator. With more and more power shortages caused by climate events, the number of deaths caused by dangerous carbon monoxide emissions from generators is on the rise in America. Last February in Texas, after a major power shortage, 1,400 people were treated in hospitals for carbon monoxide poisoning and 17 died.
One portable generator can emit the same amount of carbon monoxide as 450 cars together
According to a recent investigation by ProPublica,  the portable generator manufacturers are well aware of the danger of their products and over the years they have been resisting multiple attempts by the Consumer Product Safety Commission to require that their devices emit less carbon monoxide.