Young New York construction worker fatally falls off scaffolding into sewage tank
A construction worker died after falling from a scaffolding in New York City. 31 year old Michael Buffamante was working on scaffolding at the Coney Island Wastewater Treatment Plant in Sheepsheadbay yesterday. He was installing dechlorination equipment.  A little after noon he fell from his scaffolding into a 35 foot-deep sewage tank filled with wastewater and chlorine.
FDNY divers ran to the rescue and found the young worker lying at the bottom of the tank. They brought him to the surface. The worker was in cardiac arrest after having been in the water approximately 8 minutes . The paramedic gave him CPR and transported him to the hospital in critical condition. Buffamante died at the hospital. The worker was employed by Welkin Mechanical, a construction company based in Queens. According to the Department of Environmental Protection (DEP), the worker was wearing protective equipment.The DEP did not specify what type of protective eqipment. Further investigation will be necessary to determine the exact cause of the accident.
Read more in the NY Daily News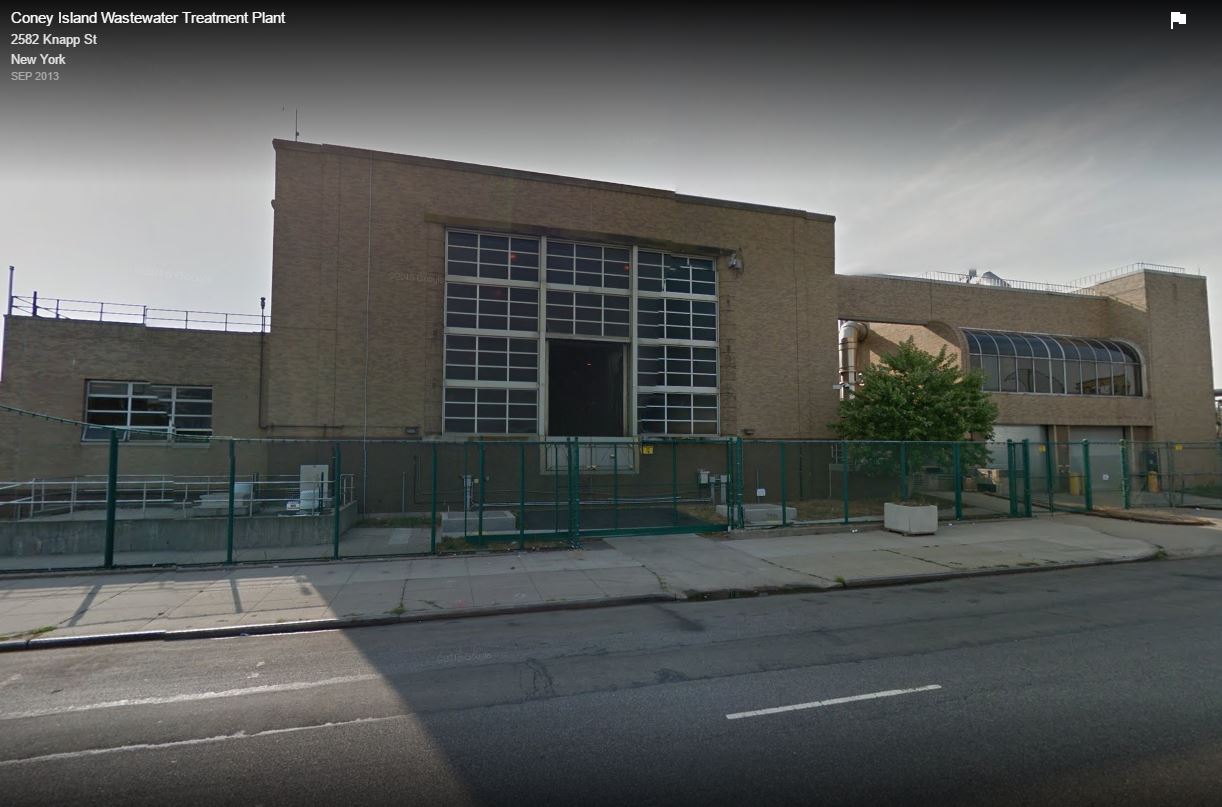 Picture: courtesy of Google map