A driver and a pedestrian dead as well as several passengers injured in two separate chain reaction car accidents in NYC in less than 24h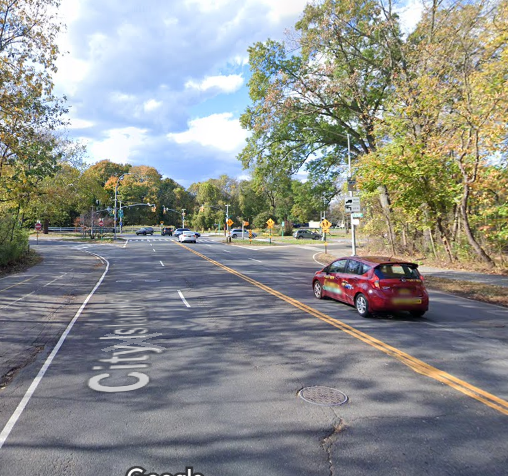 Two people died and 6 people were injured in car crashes in New York City in less than 24h. As New York is reopening, the number of car accidents which had significantly declined during the lock down are expected to rise again.
The first car accident occurred on Sunday night around 11:20 pm in Pelham Bay Park in the Bronx. The 35 year old driver of a 2010 Toyota Camry lost control of his car as he was driving in the westbound lane of City Island Road near the intersection of Shore Road.  He rear ended the car in front of him, a 2014 Infiniti Q50 driven by a 27 year-old driver. The driver of the Infinity crashed into the rear of another car in front of him, a 2008 Toyota Highlander driven by a 51 year old man. The Camry careened into the eastbound line and hit a 2016 Jeep Grand Cherokee driven by a 44 year old man and a 2010 BMW X5 driven by a 41 year old man.
The driver of the Camry died at the scene of the accident. A 34 year old woman, who was sitting in the front seat next to him was rushed to the hospital in critical condition.  5 more people were taken to the hospital, they were occupants of the Infinity and the Jeep. The occupants of the BMW, which was the last car to be struck declined medical attention.
Pedestrian dies in Queens car accident
On Monday afternoon a 26 year old woman lost control of her car  and killed a 58 year old pedestrian. The woman who was driving north on Crossway Bay Boulevard lost control of her vehicle for no apparent reason. She struck a telephone pole and then careened onto the sidewalk fatally hitting a pedestrian in front of a Popeyes Restaurant. The woman was driving back from Rockaway beach with some friends. She was given a breathalyzer by the police. She has not been arrested or charged so far.  The manager of the Popeyes said he heard a loud smash, looked outside and saw the man lying on the ground while a woman was screaming to call 911. The police said the pedestrian might have been a homeless person. Read more in AM New York