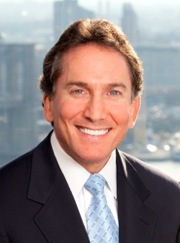 Our managing partner, New York Personal Injury Lawyer Ben Rubinowitz, is co-chairing with NYSTLA Past President Jeff Korek the 2019 NYSTLA Seminar "25 Trial Issues That Keep You Up In The Middle Of The Night".
Held over two evenings (Monday June 17 and Monday June 24 from 6:00 pm to 9:00 pm) this seminar consists of an informal panel discussion with Top Trial Attorneys, Judges and Ethicists during which audience participation is highly encouraged.
The program is modeled after the 1962 Herman Glaser seminar in which Glaser gathered the "greats" of his era to impart their collective wisdom to aspiring trial lawyers.  Thirty years later, Harvey Weitz assembled a round table panel at NYSTLI that included the Hon. Ira Gammerman, Hon. Gabriel Krausman, Hon. Eve Preminger and attorneys Ivan Schneider, Richard Shandell and others . The panel borrowed from Moe Levine , Al Julien and James Dempsey while setting out to demonstrate how best to deal with difficult trial issues. Harvey's NYSTLI seminars formed the basis of his book the "Compendium of the Art of Summation" which with Harvey's permission has served as the inspiration for Ben and Jeff to put together this seminar.