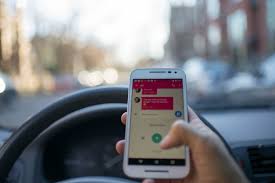 Most drivers who were using their cellphone and as a result killed someone in a car accident usually don't get more than a few days in jail.
Fair Warning reviewed approximately 100 prosecutions of distracted drivers over the last 5 years and found that light punishment is usually the norm. Only in a few cases drivers were sentenced to serve for a month or two or were fined with amounts of more than $1000.
Fair Warning also found that the risk of going to prison is almost zero for drivers who were "only" using their phone before they killed someone on the road. Drivers who got sentenced to prison usually committed at least one additional illegal action such as drinking, taking drugs or using a hand held cell phone while driving a commercial truck.