4,737 people were injured and 21 died in 18,862 traffic accidents in New York City in August according to recent statistics released by the NYPD. The number of motor vehicle accidents has been increasing steadily over the last three years however the number of deaths and injuries are both on a declining trend in the city (click on graphs for a larger view) which indicates that New York City streets are getting a little safer.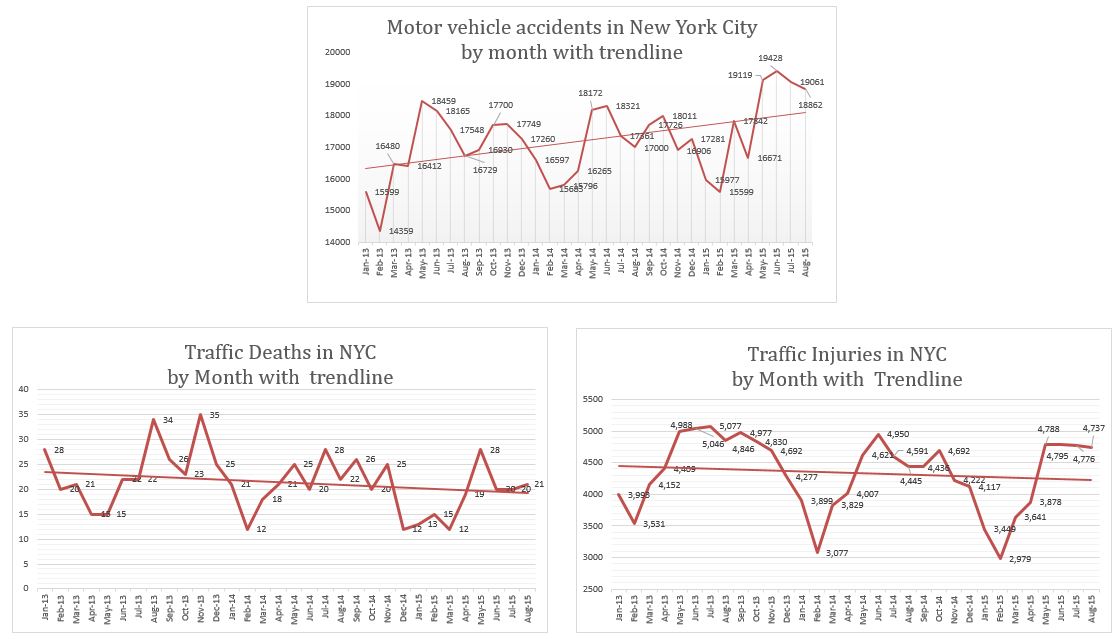 Pedestrians are the most at risk of dying in a traffic accident in New York City. They represent more than half of the traffic fatalities. Last month 11 of them died after being struck by a vehicle compared to 6 during the previous month and 10 in August 2014.
While pedestrian fatalities are on a downtrend, bicycle accident fatalities have been increasing since the beginning of 2013. Last August 3 cyclists died in accidents. 3 cyclists also died in July bringing to 11 the total number of people who died in a bicycle accident this year. During the same period of 2013 and 2014  there were respectively 7 and 15 bicycle accident fatalities.