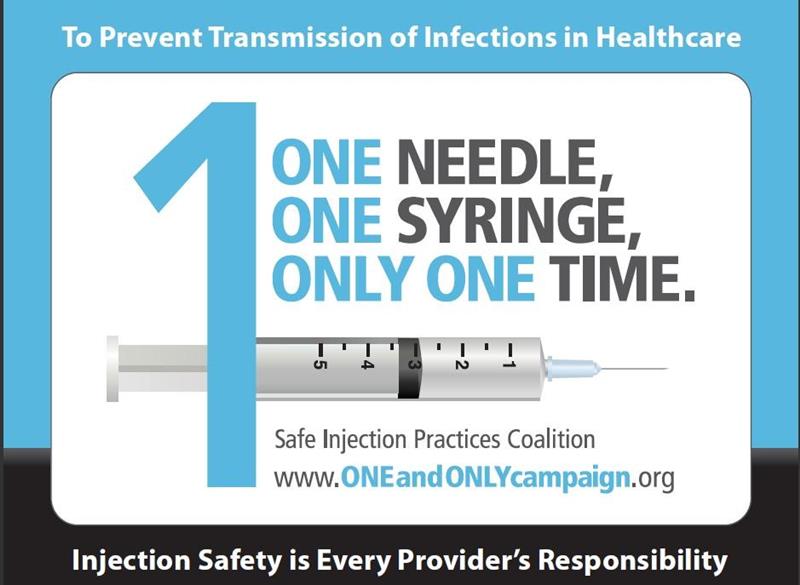 Since 2001 more than 150,000 patients in the US have been notified by their healthcare providers that they might have been potentially exposed to bloodborne pathogens  such as hepatitis B virus (HBV), hepatitis C virus (HCV), and human immunodeficiency virus (HIV) after a health provider committed medical malpractice by failing to observe standard injection safety protocols.
The Center for Disease Control and Prevention (CDC) is worried that too many healthcare providers are failing to observe what is considered basic infection control when injecting patients. A recent "One and Only" campaign seeks to raise awareness among healthcare providers and patients about safe injection practices.
These practices might seem obvious but incidents happen quite commonly and the consequences can be deadly.