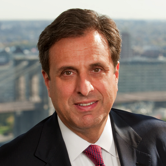 Our partner Jeffrey Bloom will be speaking about Medical Malpractice at the "Bridging the Gap" Seminar organized by the New York State Bar Association on February 20.
This two-day program dedicated to young attorneys who just finished law school will help them "bridge the gap" between law school and the reality of practicing law in New York State. Participants will built a foundation in the practical skills, techniques, and procedures that are essential to the practice of law.
Jeffrey Bloom will be a member of the program faculty among 12 other lawyers coming from different types of law practices. He will cover the subject of Medical Malpractice. Since graduating from law school in 1979, Jeffrey became one of the most prominent Medical Malpractice Attorneys in New York. He has represented numerous clients who suffered catastrophic personal injury as the result of medical malpractice such as improper care resulting in brain damage and Erb's palsy or failure to diagnose cancer. He was instrumental in the recent passing of the Lavern Law. He also served as lead counsel representing the Estate of Joan Rivers in a medical malpractice action arising from her death following surgery at an ambulatory surgical center.