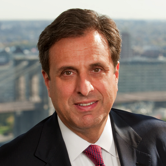 By: Jeffery B. Bloom; 
Tort reformer Michelle Mello is at it again, this time in the latest New England Journal of Medicine writing about the proposals from Sec. Tom Price and the US House. Instead of caps (about which she states: "caps have not been shown to improve the quality of care, a key goal of the tort system"), Mello is now criticizing the proposals in the US House bills while praising health courts which she calls administrative compensation systems (and others would call a proposal for eliminating the right of trial by jury).
As to safe harbor for doctors who adhere to evidence-based practice guidelines, she concedes that these safe harbors are NOT effective in reducing liability claims or costs.