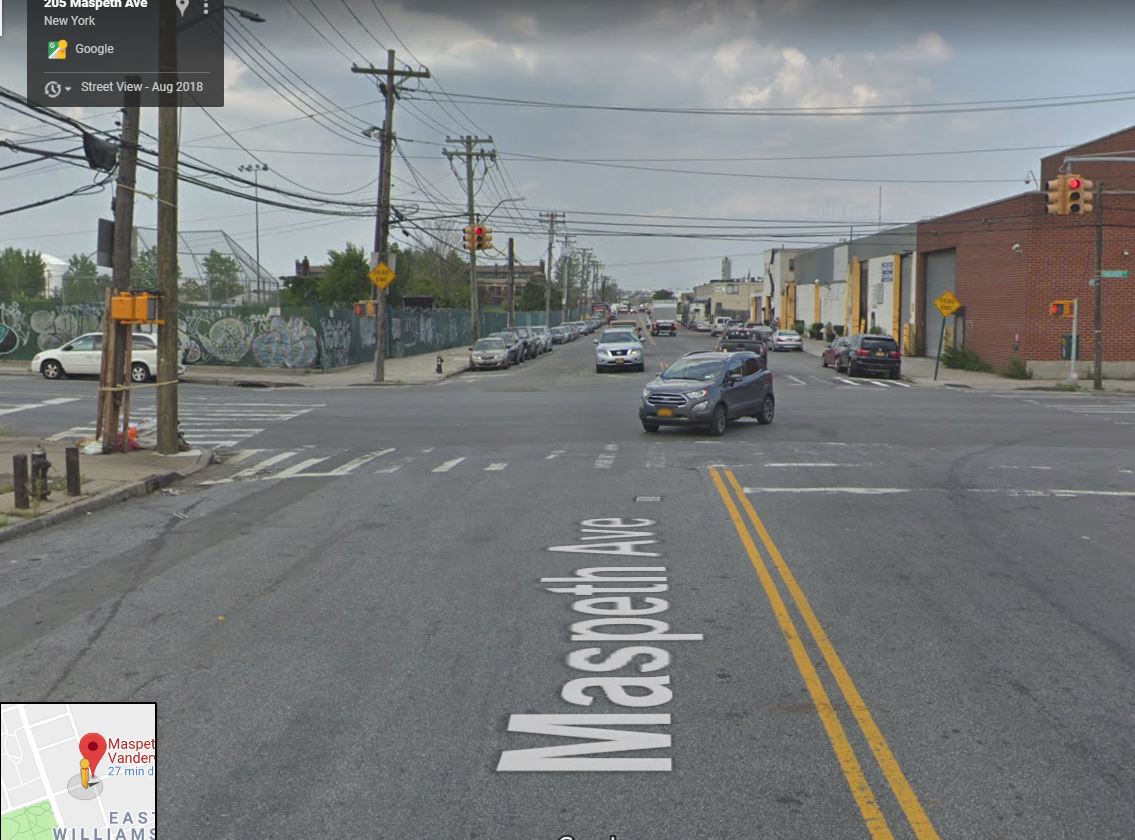 A pedestrian was fatally struck by a pick up truck in New York City last Friday around 5 pm.  51 year old Jose Rubi was crossing Maspeth Avenue in Bushwick when he was hit by a 46 year old man driving a 2015 Ford pick up. The driver stayed at the scene of the accident and wasn't charged. According to the police, the driver was attempting to make a left turn onto Vandervoort Ave when he struck Rubi. He told the police that he didn't see the victim.
The police blamed the victim for crossing "mid block". However it is unclear how the police could determine that the pedestrian was crossing mid-block while the driver testified that that the accident occurred as he was making a left turn at the intersection.
After the accident, the pedestrian was rushed to a nearby hospital but he didn't survive his injuries.