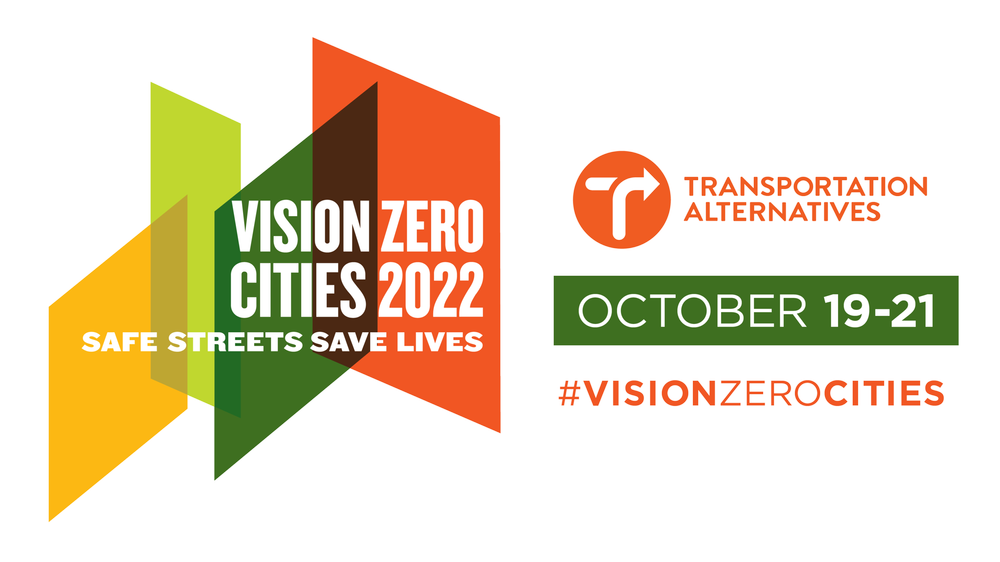 Transportation Alternatives "Vision Zero Cities" conference started yesterday and continues until Friday at the end of the day.  Participants can still register for selected segments.
The conference was held online yesterday with an in-person Vision Zero Cities 2022 Opening Reception hosted at Liberty Park at World Trade Center last night.
Today, sessions will be hosted in person at the Center for Architecture at 536 Laguardia Place in Manhattan.