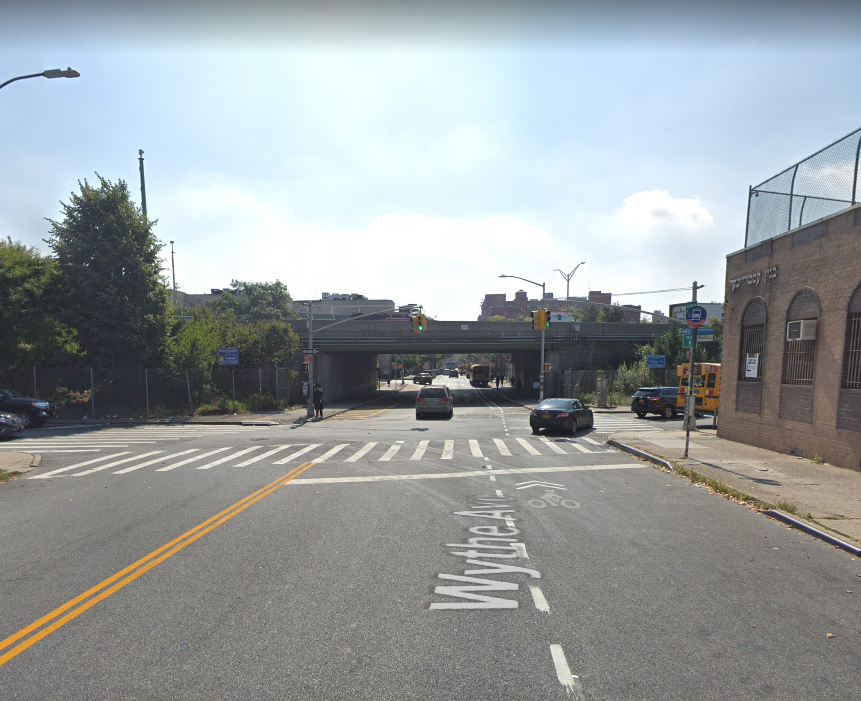 A cyclist was fatally struck by a bus in New York City on Monday. 35 year old Sarah Pitts, was riding her bike on Whythe Avenue in Brooklyn when she was fatally struck by a charter bus belonging to Excellent Bus Service. The accident occurred just after midnight near Williamsburg Street. Sarah was a senior prosecutor for the Office of Brooklyn District Attorney Eric Gonzales, who was hired in 2018 and assigned to the Appeals Bureau. According to friends, the young woman was heading home after a meeting with "Riders for Rights", a group of cyclists working on protecting protesters' first-amendment rights.
In a condolences statement, Brooklyn D.A. Gonzales described Sarah as a brilliant and compassionate lawyer as well as a kind and generous worker who volunteered to come in the office for urgent matters during the COVID-19 crisis.
With its entrance to the Brooklyn Queens Expressway, the area around the intersection of Wythe Avenue and Williamsburg Street is particularly dangerous for bicyclists and pedestrians. It is also quite common to see cars or school buses obstructing the bike lane.