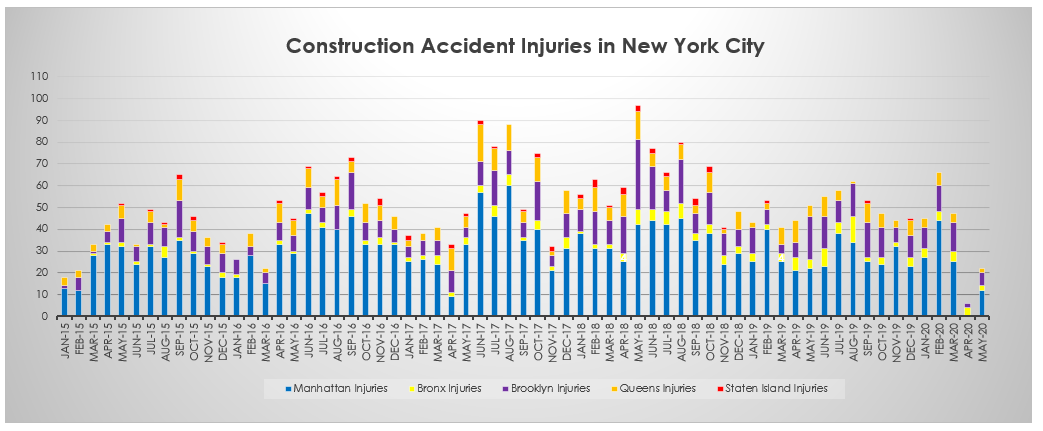 To reduce construction accident injuries and deaths in New York City, Local Law 196 was signed in 2017. The law requires that hard hats working on most New York City construction sites obtain a SST card in a specific deadline. To obtain this card, construction workers must complete at least 40 hours of OSHA or DOB approved safety training while their supervisors are required to complete at least 62 hours of safety training. Because of the Covid-19 situation, the deadline to obtain the SSD card was extended to March 2021.
The NYC Department of Buildings announced that as of today 100,000 nyc construction workers completed their training and obtained their SSD card
The DOT believes that the safety training led to a reduction of more than 20% of work site injuries in New York City last year.  The DOB also announced that construction companies with more than 15 employees can now file an application to receive a one-time grant to help reduce the cost related to training.