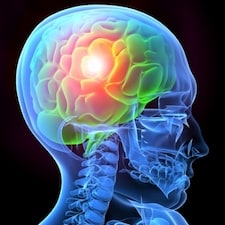 According to a new study on traumatic brain injury, most victims of mild TBI suffer sleep-wake disturbance and fatigue that can last up to one year or more. For most of them, these problems resolve over time but for some, they persist and become chronic. The study was done in Norway by Simen Berg Saksvik, Migle Karaliute, Håvard Kallestad, Turid Follestad, Robert Asarnow, Anne Vik, Asta Kristine Håberg, Toril Skandsen and Alexander Olse. It was published last month in the Journal of Neurotrauma.
The researchers. compared the sleep quality and fatigue of a sample of patients suffering from mild traumatic injury with a sample of patients suffering from orthopedic trauma and with another sample of regular people from the community not suffering any trauma. Every TBI patient was matched with a patient suffering orthopedic trauma of same age, sex and education and a community person of same age and sex.
Each patient with TBI went through a clinical MRI and was subjected to an interview related to injury characteristics, demography and premorbid health problems. The patients then went through another round of interviews and questionnaires 2 weeks, 3 months and 12 months after the date of the injury. Patients with orthopedic trauma were submitted to similar interviews and questionnaires and non-injured matched people from the community took the 2 weeks, 3 months and 12 months interview and questionnaire.