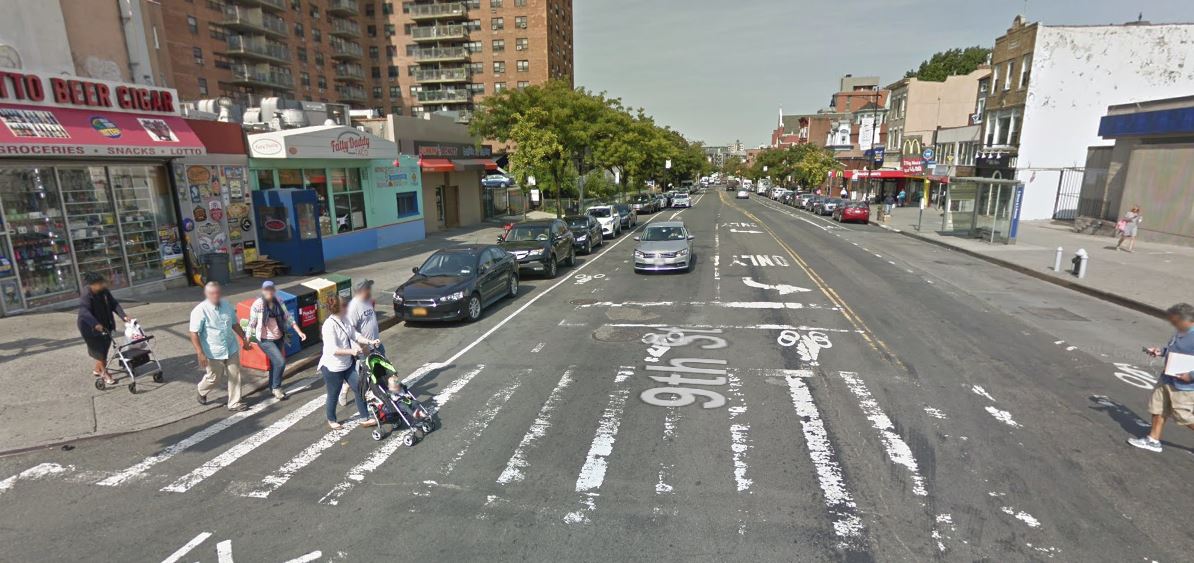 Two young pedestrians died a 3 adults were injured after being hit by a reckless driver in Brooklyn, NYC, on Monday afternoon. 44 year Dorothy Burns was behind the wheel of her Volvo Sedan when she slowly drove through a red light and drove into pedestrians crossing the road at the intersection of Ninth Street and Fifth Ave  in Park Slope (see Google Map picture for location). Then she crashed into another car.
A 20-month-old boy, Joshua Lew, and a 4 year old  girl, Abigaeil Blumenstein, were killed in the accident. Their mothers, 34-year-old Ruthie Ann Blumenstein and 33-year-old Lauren Lew were both hospitalized. Ruthie Ann Blumenstein, a talented Broadway actress also known as Ruthie Ann Miles, is pregnant. She is still in critical condition . A male pedestrian was also hospitalized after being injured in the accident.
Disturbing videos of the accident show the driver slowly running the red light and ten picking up speed and almost intentionally plowing into pedestrians before continuing and crashing into another car.