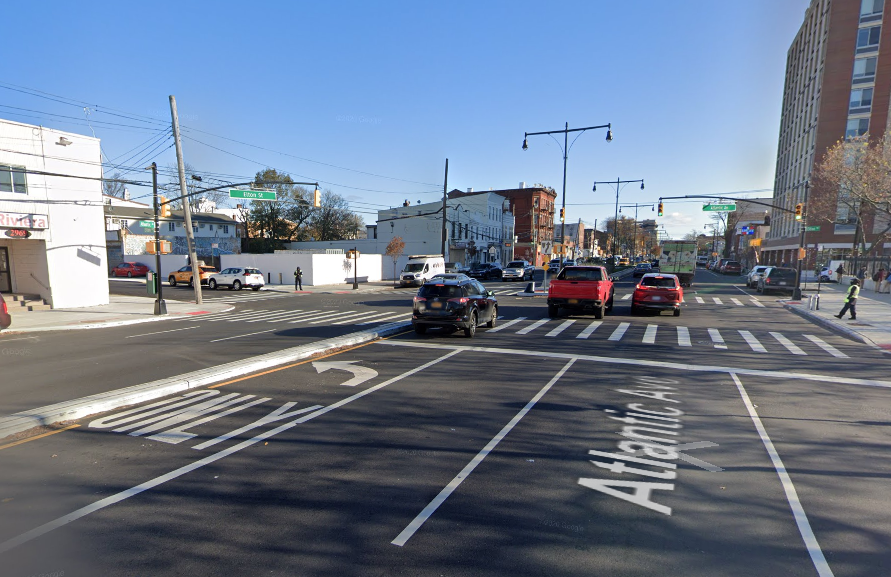 A pedestrian got his leg severed in a freak car accident in Brooklyn last Sunday night. The 33 year old victim was exiting a livery car at the intersection of Elton Street and Atlantic Avenue in East New York when a 58 year old woman driving a Lexus crashed into him and pined him between the two vehicles. The pedestrian's leg was severed just below the knee. The front of the Lexus was destroyed suggesting that the driver was travelling at a high rate of speed. The pedestrian was rushed to the hospital. His injury was severe but he was  in stable condition. The driver of the Lexus was also taken to the hospital with minor injuries. The cab driver was ok.  Read more in the NY Daily News. 
6 other people injured in another Brooklyn car accident involving a livery car and a SUV
6 other people, including two pedestrians were also injured in a car accident a few days earlier after the driver of a SUV  jumped the curb. Friday afternoon around 1:00 pm a male driver with another young male passenger jumped the curb at the intersection of Flatbush Avenue and Flatland Avenue in Brooklyn and slammed into a pole, hitting two pedestrians.