10 motorists and 7 pedestrians died in NYC traffic accidents in October. No fatalities were recorded among cyclists and vehicle passengers. Truck accidents reached a record high while bus accidents were unusually low for October. Motorcycle accidents started to decline compared to the summer months as the temperature drops and bikers keep their motorcycle in the garage.
The total number of monthly traffic deaths continues to decline despite a rise in the total number of monthly accidents in the city. Traffic injuries continue to rise as well.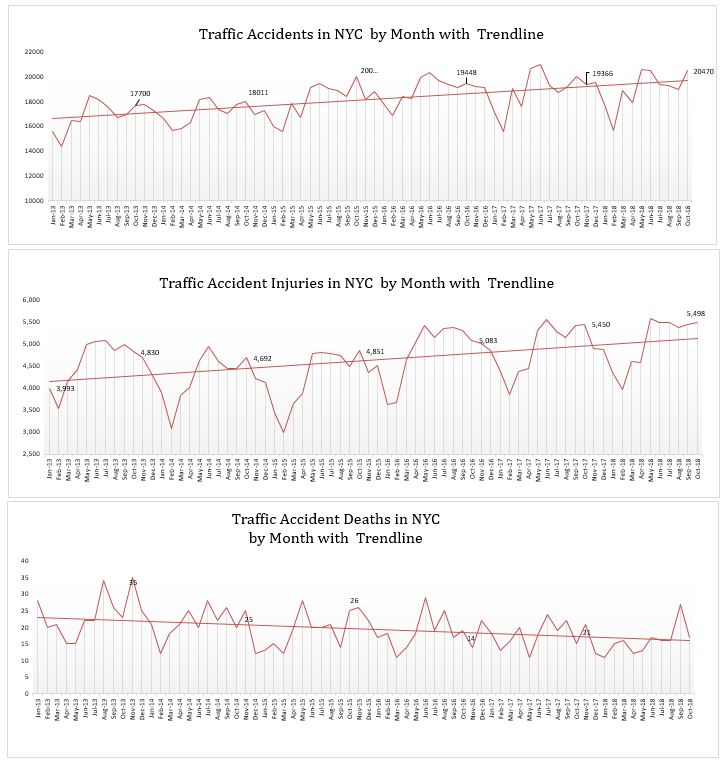 Over the last five years while Vision Zero initiatives focused mostly on making the streets safer for pedestrians and cyclists, distracted driving has led to a significant increase in accidents injuries and fatalities.