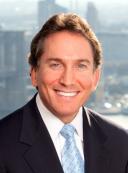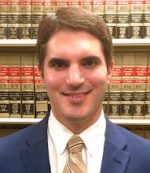 Our NY personal injury law firm is proud to announce that our attorneys Ben. B. Rubinowitz and Christopher J. Donadio obtained a $5 million settlement during trial involving a pedestrian injured in a van accident that occurred in Manhattan.
The case involved a New York City Department of Transportation van that struck and ran over the plaintiff on February 15, 2013 at the intersection of 6th Avenue and 31st Street in Manhattan.  The plaintiff, Hui Sang Park, was a college student on her way to class when she was hit by the van within the crosswalk. Following the collision, the driver of the van, city employee Richard Brooms, admitted to police officers at the scene that he never saw Ms. Park before he struck her and that he had no idea where she came from.
Ms. Park was taken from the scene by ambulance to New York Presbyterian Hospital. At the hospital, she was diagnosed with severe injuries including a comminuted open fracture of the tibia and fibula, a tibial plateau fracture, pelvic fractures, a sacral fracture, a right wrist fracture and a fracture to her shoulder. In addition to her fractures, while in the hospital, Ms. Park developed compartment syndrome in her lower leg, requiring an emergency fasciotomy. In addition to the fasciotomy, Ms. Park underwent multiple surgeries, which required the insertion of hardware in her leg, knee, pelvis and wrist.