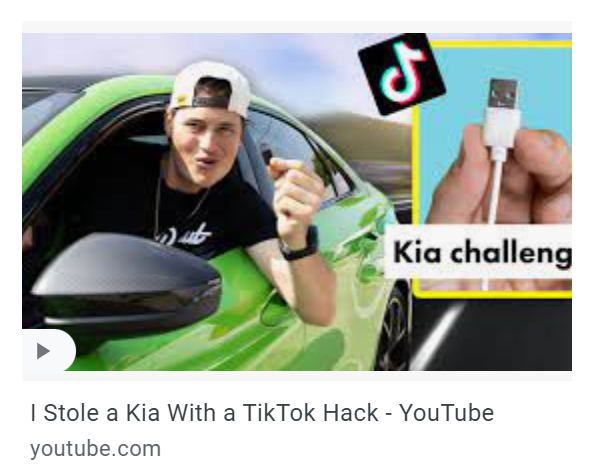 An ongoing "Kia Challenge" instructing Tiktok followers on how to steal Kia or Hyundai cars with a USB charging cord and encouraging users to post videos of their joy rides caused the deaths of 4 teenagers in Buffalo, NY.
19 year old Marcus Webster, 17 year old Swazine Swindel, 16 year old Kevin Payne and 14 year old Ahjanae Harper were passengers in a stolen Kia driven by a 16 year old boy who lost control of the car and crashed it. The four of them  died in the crash. Harper had just gave given birth to a baby daughter. The driver and another 15 year old passenger survived the accident.
The young driver has been charged with criminal possession of stolen property and unauthorized used of a vehicle. He is due to appear in court in November.