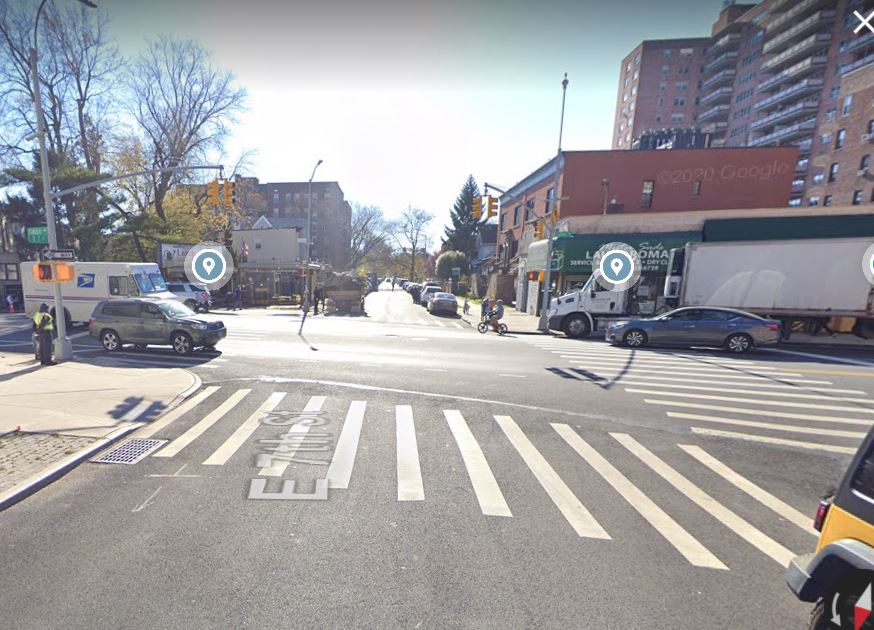 A scooter rider was fatally struck by a dump truck in Brooklyn, NYC, yesterday morning. The accident took place at the dangerous intersection of Canton Avenue and East 7th Street in Kensington, Brooklyn.  The scooter rider that was killed yesterday was identified as 27 year old Frederico Zaput Palsa.  The young man was working at the time of the accident, making a delivery for the pan-Asian restaurant Dao Palate in Park Slope. The truck driver, a 42 year old man, remained at the scene of the accident and so far has not been charged.
Both the dump truck and the scooter were trying to go around a double-parked car
According to the preliminary report of the Police, the scooter rider and the truck driver were both going East on Canton Avenue, the collision occurred as both the scooter and the truck were trying to go around a double-parked car.  Zaput Palax suffered a critical head injury and died at the scene of the accident.  His 21 year old brother, Alfonso was heartbroken. He told the News that he had already lost another brother to Covid19 last year.  Frederico  was the father of two sons and one daughter who live in Guatemala.