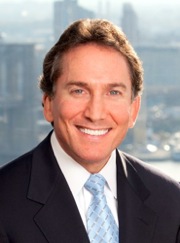 Our managing partner NYC truck accident attorney Ben Rubinowitz obtained a $4.8 million settlement for the family of a victim of a NYC truck accident.
On March 9 2011, around noon, Albert DeFilippo was riding in a "Lifestyle for the Disabled" van in Staten Island when the vehicle was struck by a FDNY truck.  DePhilippo and the other passengers of the van had attended a workshop and eaten lunch and were being driven back to Pleasant Plain when the accident happened.
The FDNY truck was rushing on Richmond Road toward the Staten Island Expressway. Its lights were flashing and its siren was wailing. When the truck reached the intersection of Burgher Avenue it collided with the Lyfestyle van. The van was making a left turn from Burgher. The impact was so strong than one of the riders died, two others were critically injured and 6 others suffered minor injuries.