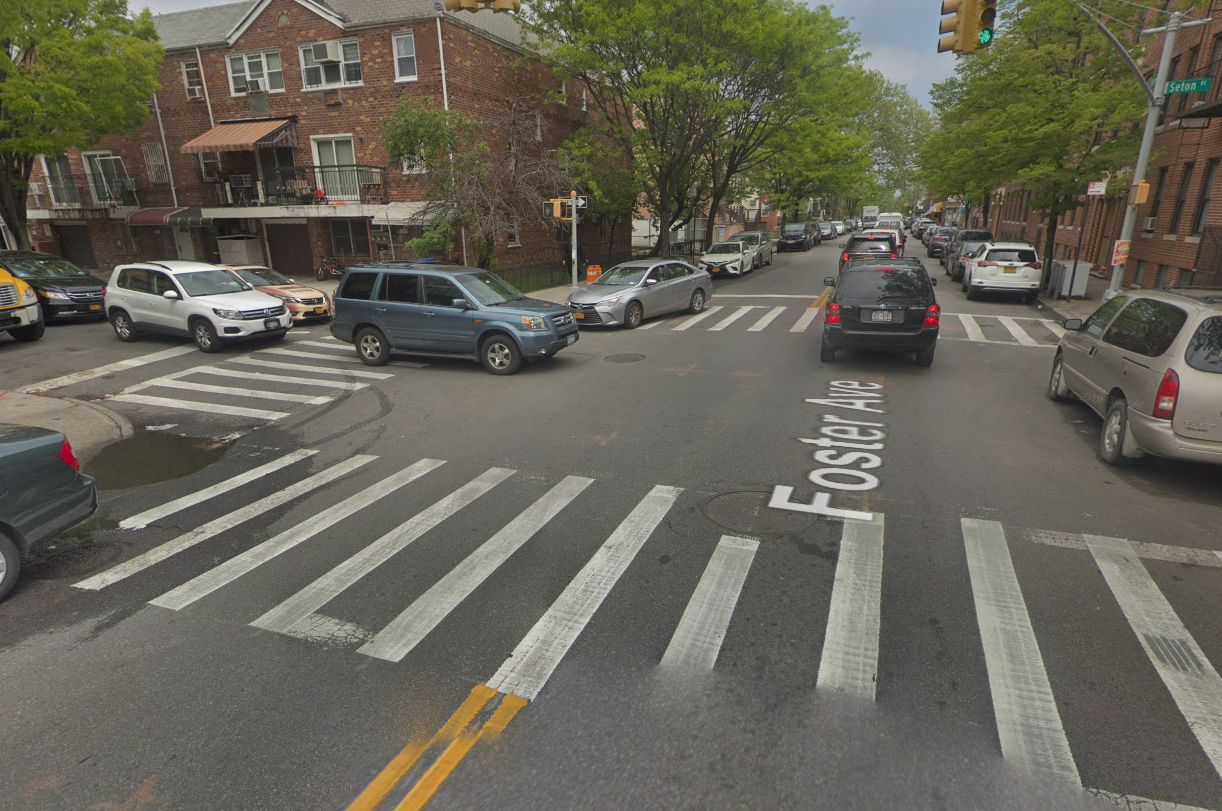 A NYC child riding a bike in a crosswalk was killed by a motorist who failed to yield while making a left turn. The accident occurred on Saturday morning around 10:30 am in Brooklyn, NYC. 10 year old Dalerjon Shahobidinov was on his bike in the crosswalk on Foster Avenue when 29 year old Victor Mejia made a left turn from Seton Place and recklessly slammed into him. Mejia stayed at the scene of the accident. The police found that he was driving without a license and charged him with failure to exercise due care, failure to yield and driving without a license. The driver  who never applied for a license, has a long history of reckless driving with 22 summonses that include two running red lights.
24 bicyclists killed in NYC in 2019
Dalerjon was a fourth grade student at PS 134 and has 3 other siblings. When the accident occurred he was riding with a group of friends with whom he was playing soccer in Prospect Park. The child is the 24th cyclist to die in a traffic accident in New York City this year. The victim before him was a senior e-bike rider. 62 year old Abul Bashar was a delivery cyclist for a restaurant. He was struck by a private sanitation truck on September 8th and could never recover from his injuries. He died on September 18th.