1,393 pedestrians, 695 bicyclists, 2,564 passengers and 4,332 motorists were injured in car accidents in NYC during the first 3 months of the year compared to respectively 2,206, 715, 3,306 and 5,032 during the same period a year earlier. After a peak in the first quarter of 2019 the number of  injuries sustained in crashes in the city declined in 2020 and reached a record low in 2021.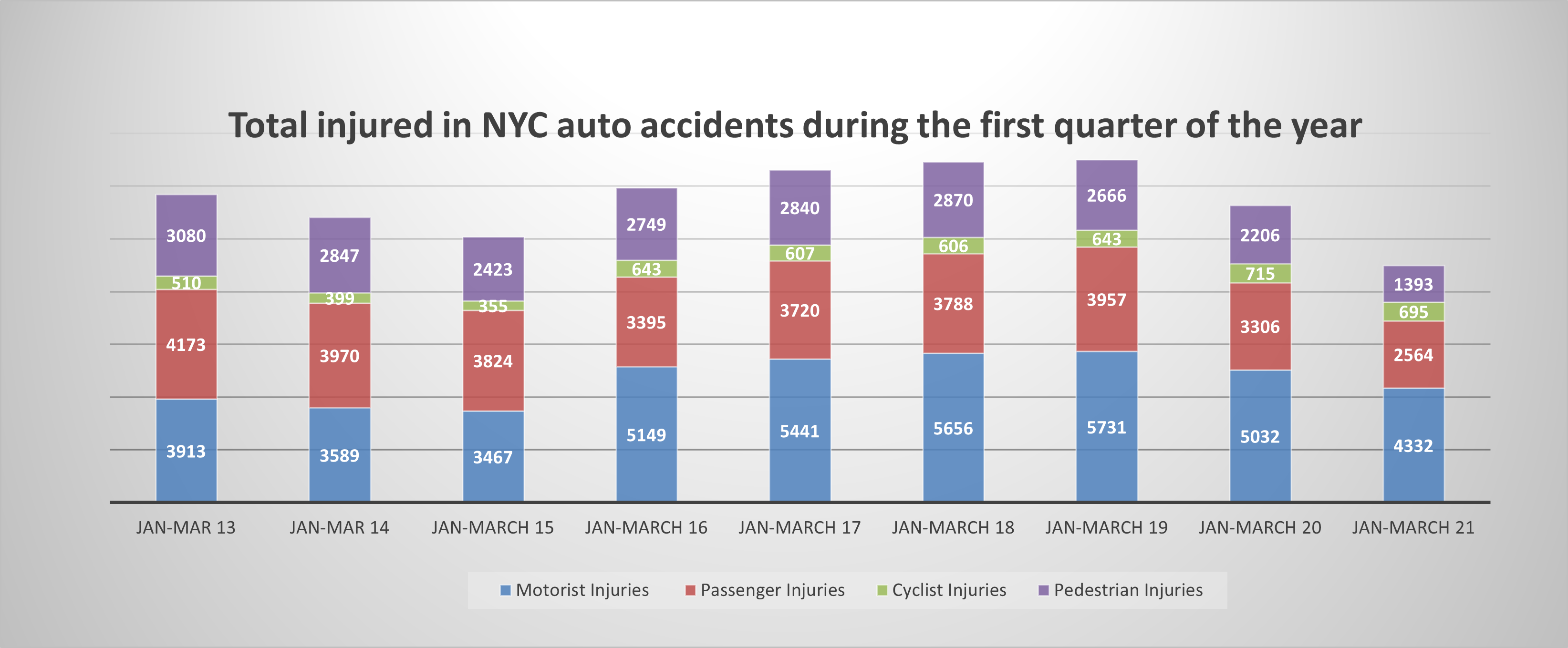 New York car accident fatalities followed the same trend. 22 pedestrians, 1 cyclist, 5 passengers and 10 motorists lost their life in traffic accidents in New York during the first quarter of 2021 compared to respectively 26, 1, 4 and 10 during the first 3 months of 2020.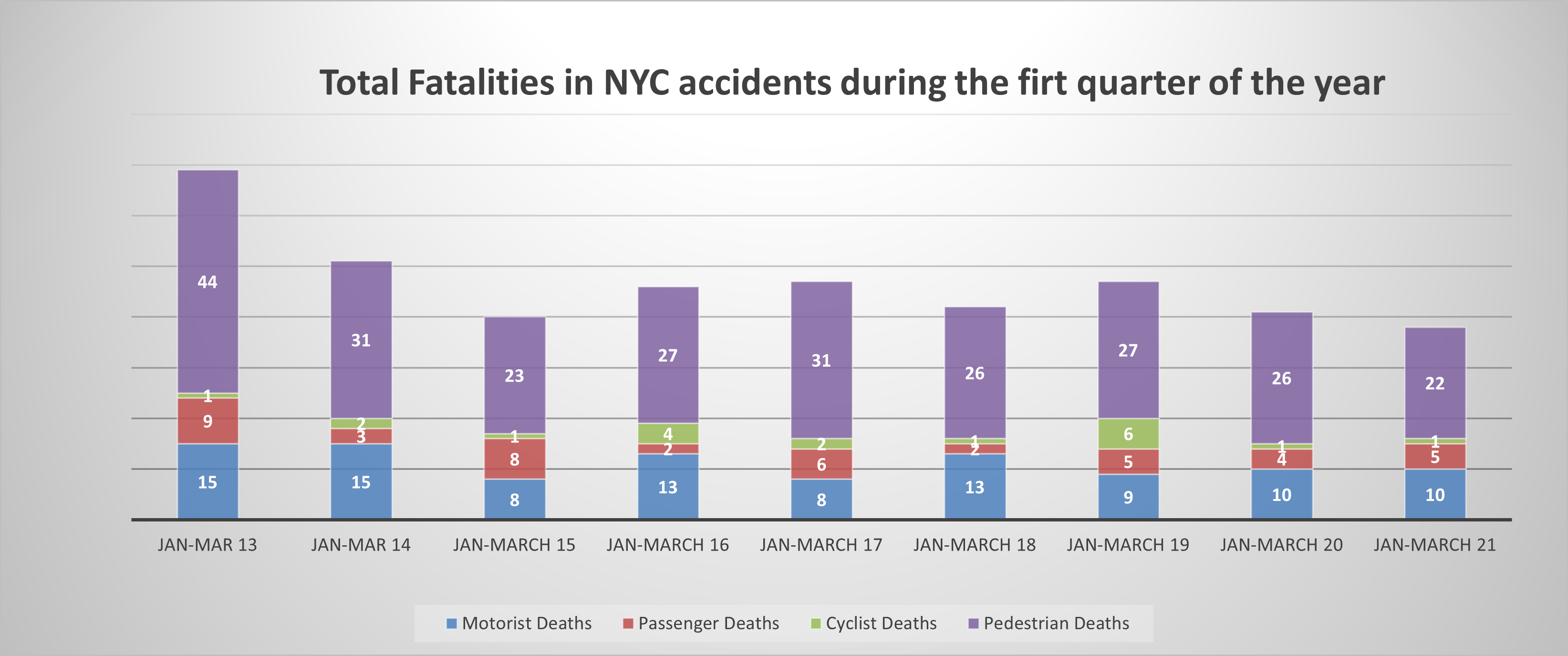 In a city that has not yet returned to its usual level of activity, it make sense that less people would be injured or killed in crashes.