A total of 118 people including 39 motorists, 16 motor vehicle passengers, 5 cyclists and 58 pedestrians lost their life in crashes in New York City during the first six months of 2021. This is the highest number of traffic accident fatalities during the first semester since 2013 when 121 people died in crashes. During the 7 following years, after Vision Zero was launched in 2014, auto fatalities declined and oscillated around 100 during the first six months of the year with their lowest at 84 deaths during the first semester of 2018.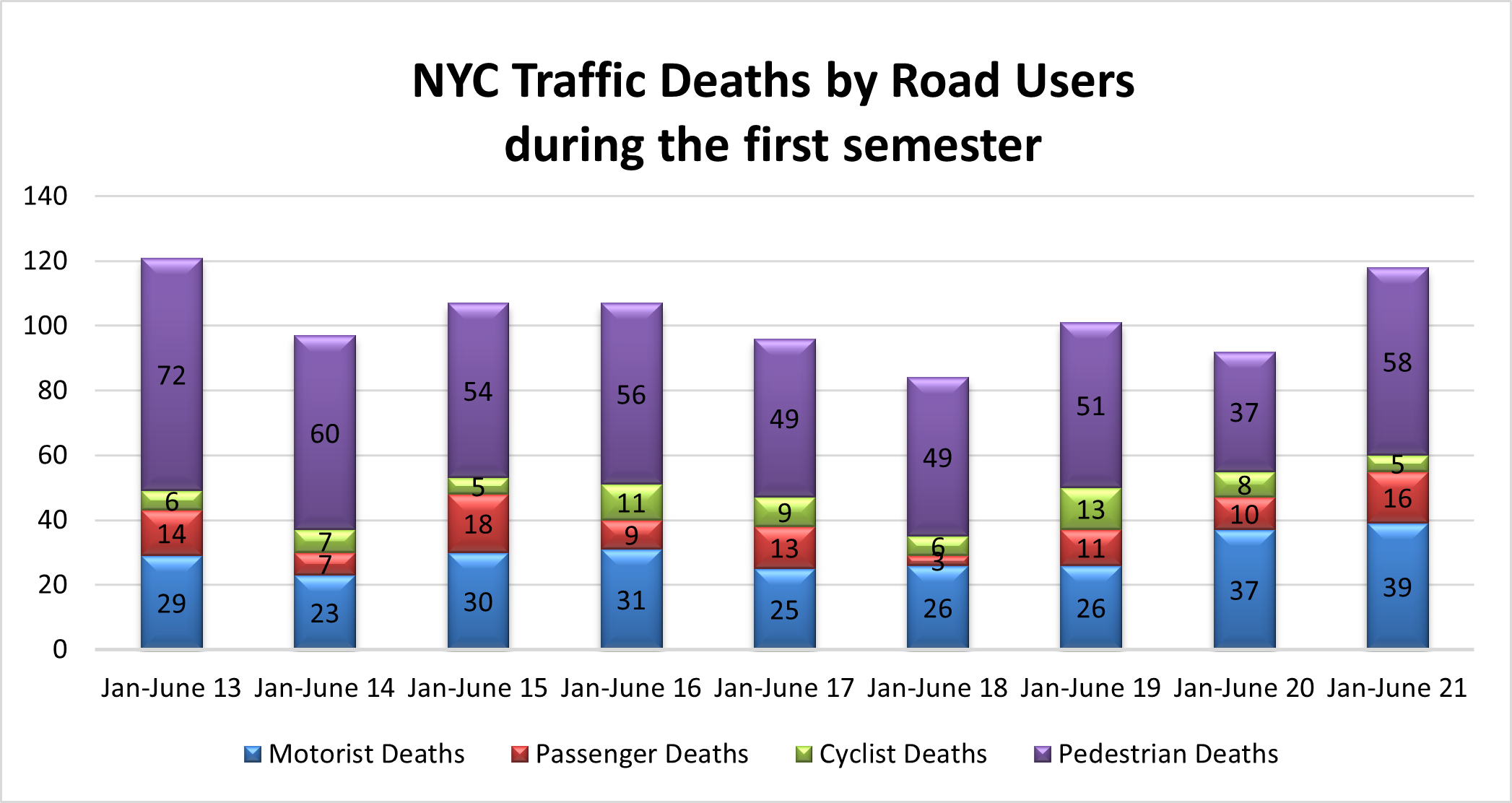 New York City auto accident injuries were lower than usual during the first semester of 2021. Since the beginning of the pandemic last year, less people have been on the road in the city which might explain the decline in injuries. A total of 22,898 people were injured. Among them were 10,975 motorists, 6,492 passengers, 2,303 cyclists and 3,128 pedestrians.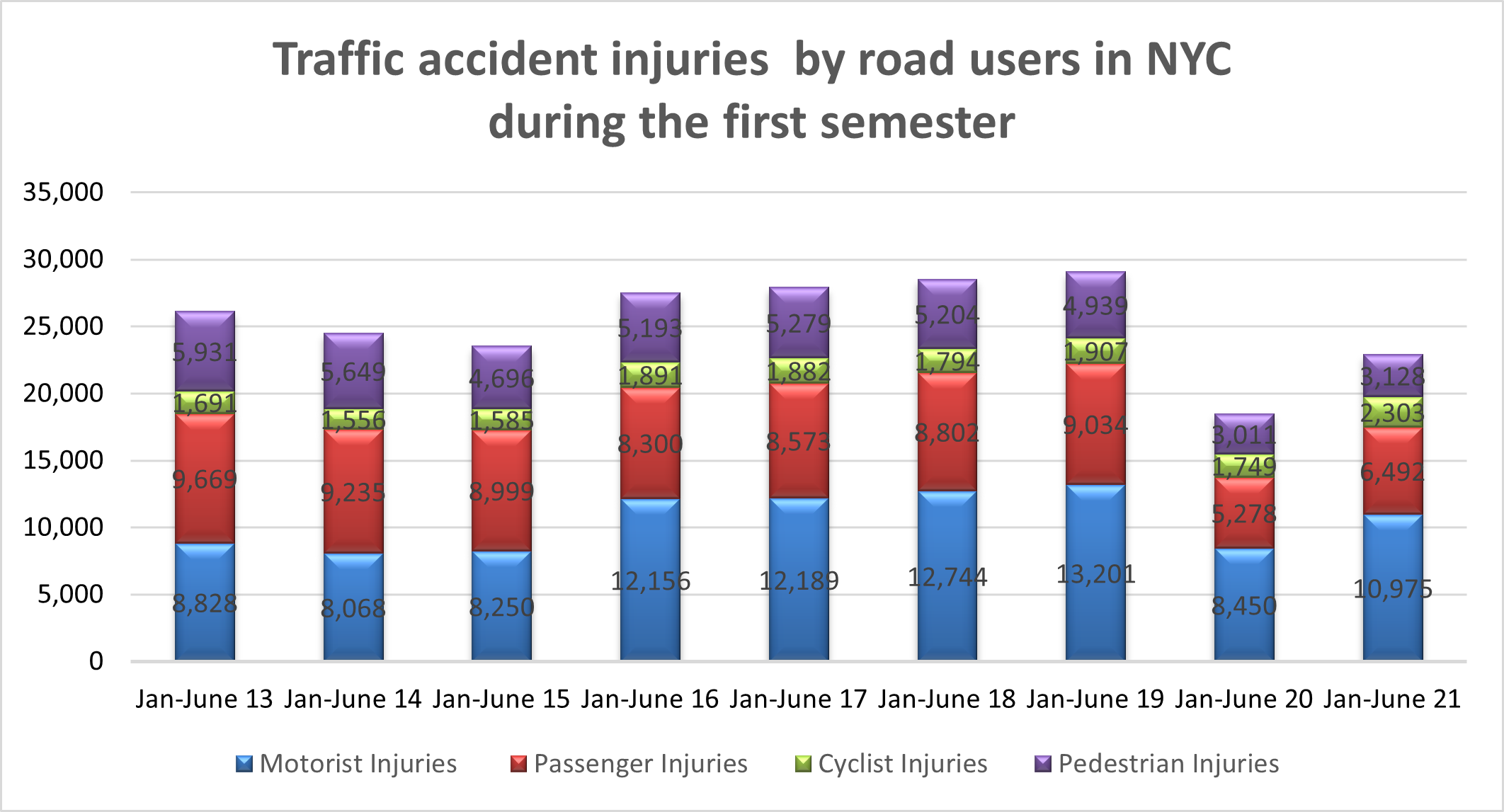 Pedestrian fatalities were at their highest since 2014 last semester with 58 deaths compared to respectively, 37, 51, 49, 49, 56, 34, 60 and 72 during the first six months of 2020, 2019, 2018, 2017, 2016, 2015, 2014 and 2013.It is very disappointing that after 7 years of  multiple Vision Zero initiatives, the number of pedestrian fatalities is back at its 2014 level. Are more pedestrians dying because the streets are still less busy than usual and more people are speeding or driving in a reckless manner?